What is the Qualtrics Offline App and how do I use it?
Share & Print
The Qualtrics Offline App allows you to administer surveys on location with a mobile device without an internet connection. When you use the offline app, information is collected on your device and then is later upload to Qualtrics when you reconnect to the internet.
The Qualtrics Offline App is available for iOS and Android.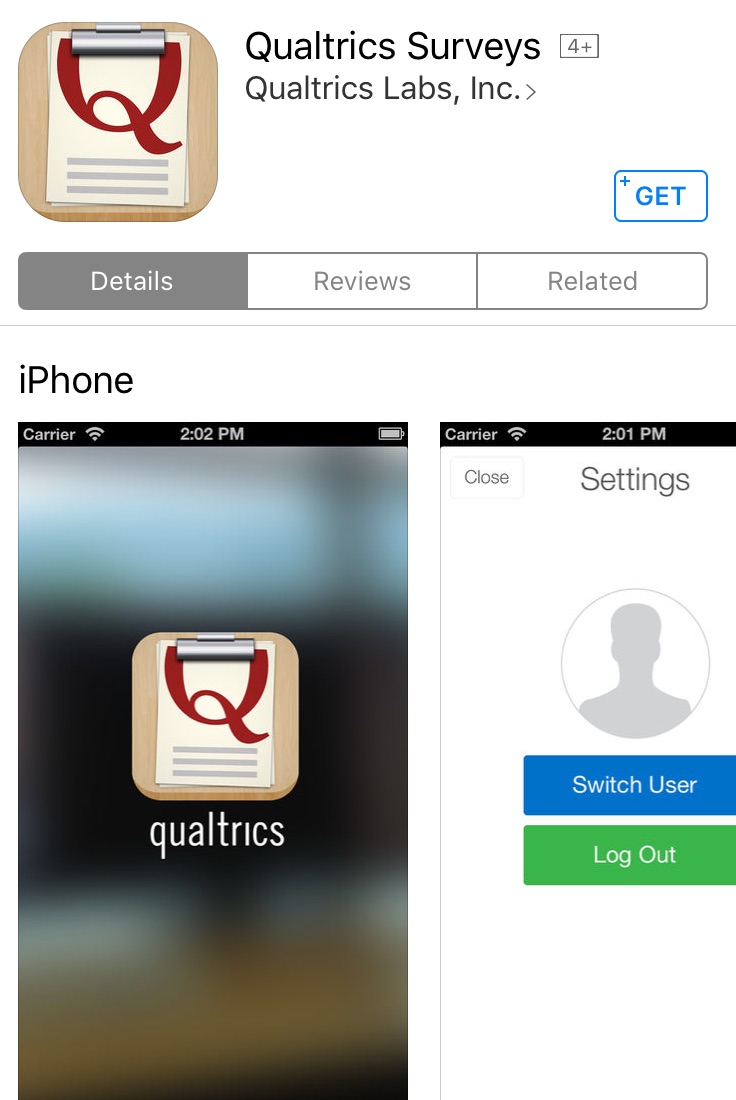 For more Qualtrics Offline App support, visit www.qualtrics.com.
NOTE: This feature is only available to Level 2 and Level 3 Wayne State Qualtrics users. Learn more about WSU Qualtrics user types at tech.wayne.edu/kb/academic-services/qualtrics/282556.