How do I transfer an existing Qualtrics account?
Share & Print
If you have a Qualtrics account that is associated with a different institution and you can still access that account, you can transfer your surveys to a Wayne State Qualtrics account:
1. Visit waynestate.qualtrics.com.
2. Enter your WSU AccessID and password then click Sign In.
3. Check the I agree box to accept the WSU guidelines for using Qualtrics.
4. Click the Yes, I already have a preexisting account button.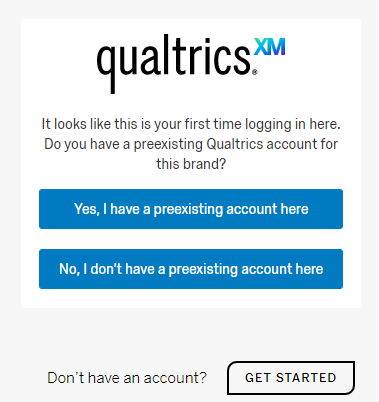 5. Enter the email address and password used with the Qualtrics account at your former institution.
6. Click Migrate Account to begin the migration process.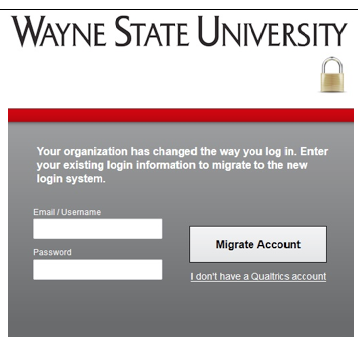 7. After the migration is complete, you will see all of your existing surveys and data in your new Wayne State Qualtrics account.
8. If you accidentally created a new Wayne State Qualtrics account without transferring your existing account, please contact the C&IT Help Desk for assistance.