How do I collaborate with another Qualtrics user within Wayne State?
Share & Print
Users may collaborate on a survey with others within Wayne State University who have a Qualtrics account. Follow the steps below to collaborate on or share a survey with another WSU user in Qualtrics Insight. The other user must already have a Qualtrics account for sharing to work correctly. If they have not created their Qualtrics account, ask them to log in at qualtrics.wayne.edu and complete the initial account setup.
1. Visit waynestate.qualtrics.com and log in with your AccessID and password. Click the Projects tab.

2. Identify the survey you want to share and click the dropdown arrow to the right. Then click Share Project in the dropdown menu.

3. In the pop-up window, type in the AccessID or name of your collaborator, select the user from the drop-down list, and then click Add. If the collaborator's name does not appear in the drop-down list, they have not yet created their Qualtrics account. Your collaborator must log in at waynestate.qualtrics.com and complete the initial account setup before you can proceed.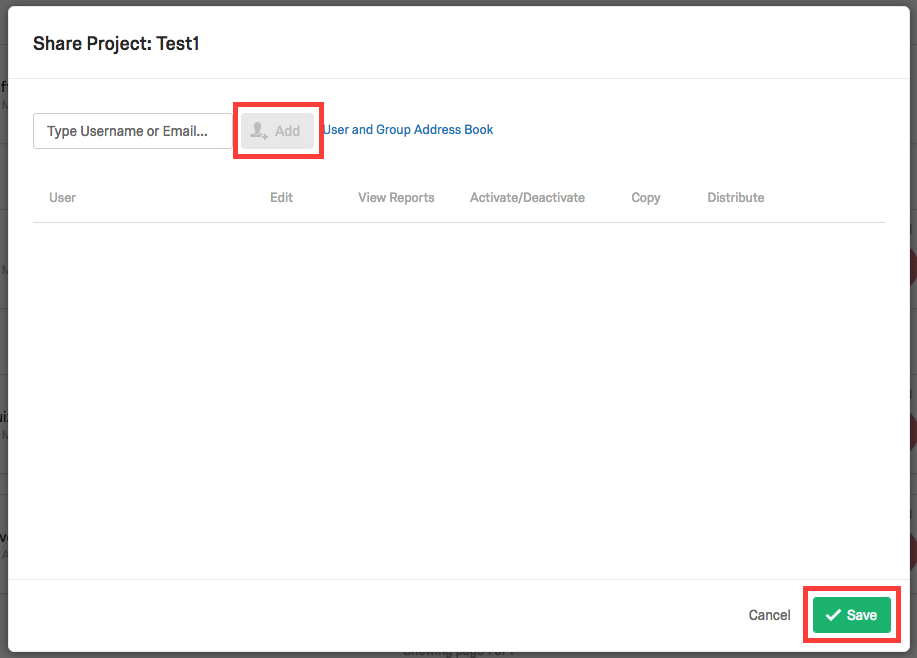 4. Choose the permissions you want to assign to the user and then click Save.
NOTE: Learn how to collaborate with a Qualtrics user using an external account at kb.wayne.edu/900.