HPC Grid Tutorial: Getting Started with XSEDE
Share & Print
What is XSEDE?
The Extreme Science and Engineering Discovery Environment (XSEDE) is a virtual collaboration funded by the National Science Foundation that facilitates free, customized access to advanced digital resources, consulting, training, and mentorship. XSEDE helps the nation's most creative minds discover breakthroughs and solutions for some of the world's greatest scientific challenges.
XSEDE's virtual cyber-infrastructure allows scientists to interactively share computing resources, data, and expertise. XSEDE resources may be broadly categorized as follows: High Performance Computing, High Throughput Computing, Visualization, Storage, and Data Services. Many resources provide overlapping functionality across categories. (https://portal.xsede.org/documentation-overview)
Check out your Campus Champions!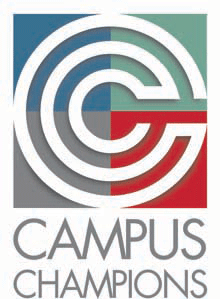 A Campus Champion is an employee of, or affiliated with, a college or university, whose role includes helping their institution's researchers, educators and scholars with their computing-intensive and data-intensive research, education, scholarship and/or creative activity, including but not limited to helping them to use advanced digital capabilities to improve, grow and/or accelerate these achievements.
Wayne State's Campus Champions are your go to for assistance and information. Our Campus Champions are HPC's Associate Director Michael Thompson and Lead System's Software Engineer Aragorn Steiger.
How do I access XSEDE resources?
To gain access to XSEDE resources you must create an XSEDE User Portal (XUP) account. To create account, fill out the form found here. The XSEDE User Portal is where you'll sign in once your account is created. This is the home to everything you'll need to access and utilize resources, documentation, training, the XSEDE Help Desk and User Forums.

Compute time on XSEDE resources is granted via the allocations process. You may apply for a new allocation or get added to an existing allocation. There is a page that gives examples of research requests found here. For a detailed step-by-step guide to submit an allocation request click here.
Logging into your Allocated Resources
After your allocation request has been granted, your user account will be created within 24 hours on the allocated resource. There are two ways to login to your account: the XSEDE Single Sign On Login Hub or direct access via SSH. Both require an SSH client.
Using your preferred SSH client login to the hub at login.xsede.org with your XUP username and password. Once logged in to the hub, use gsissh to login to XSEDE resources. For sample sessions and more information on this visit the Single Sign-On Hub page.
For direct login access via the command line, a resource-specific password is required. In the XSEDE User Portal go to My XSEDE > Accounts. Your local username will be listed in the chart.


Then submit a Help Desk Ticket requesting a local password for the specific resource provider. Once you have that password, you can ssh directly to the resource: ssh -l username machinename.
Where can I find resources or documentation on XSEDE?
XSEDE has extensive documentation and training options.