How do I access the WSU VPN?
Share & Print
C&IT recommends accessing the Wayne State University VPN via the Pulse Secure client. Follow the steps below to log in to the WSU VPN with Pulse Secure on your computer. Pulse Secure is also available for Android
and iOS mobile devices.
Pulse Secure
How to download Pulse Secure
Follow the steps below to download and setup Pulse Secure. Follow the steps below to log in to the WSU VPN using two-factor on the web or with a mobile device.
1. Choose the appropriate version for your computer and OS and click the link.
2. Once you click the appropriate download link for your computer, the installer will download.
3. Open the Download folder on your computer and open the Pulse Secure installer.


4. Click Continue.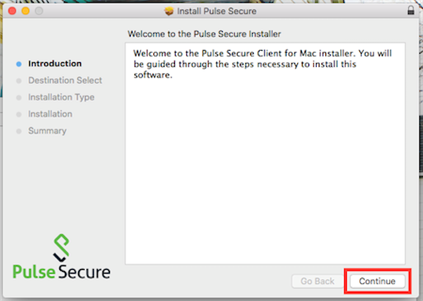 5. Click Install.
6. Authorize the download.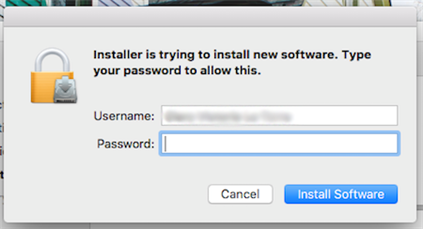 7. Installation will begin.
8. When the installation is complete, click Close.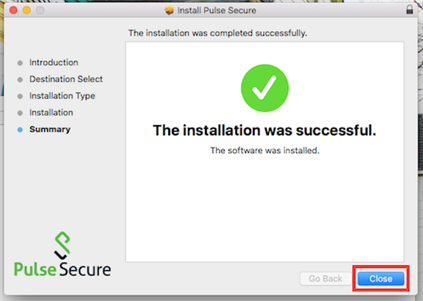 How to connect to the WSU VPN using Pulse Secure
1. Open Pulse Secure.
2. Click the plus sign to add a new network.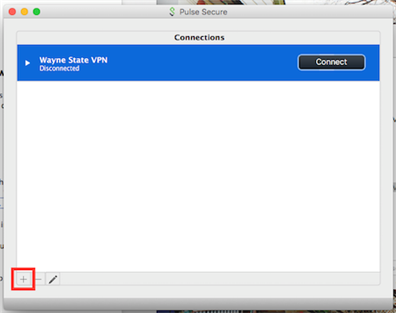 3. Choose Connect Secure (VPN) in the dropdown menu. Add a name for the connection and in the Server URL box type: vpn.wayne.edu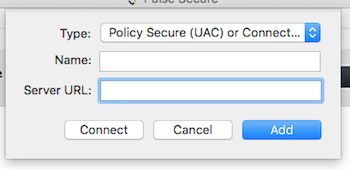 4. Click Add.
5. Click Connect.

6. Enter your AccessID and password to connect.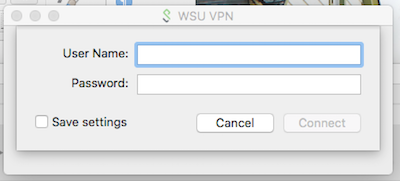 7. Pulse Secure will ask for your Secondary Password.
If you are licensed to use the Duo security app

, either type

push

to receive a push notification to verify your login,

or

type

passcode

to receive a text message or Duo app message (depending on your Duo account settings).

If you are not licensed to use Duo

, enter your Student ID number.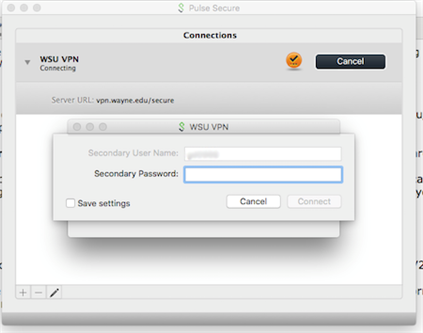 More information
Learn more about the WSU VPN at tech.wayne.edu/kb/security/security/682.
NOTE: These instructions were written using macOS X El Capitan. Other versions should be similar. You must have administrator access to your computer to setup the SSL Virtual Private Network (VPN). If you need help, ask your local department support or suggestions or contact the C&IT Help Desk.