How do I access the WSU Virtual Private Network (VPN) on iOS devices?
Share & Print
Wayne State University does not officially support a mobile VPN client, but C&IT has successfully tested the Pulse Secure app with the network.
Follow the steps below to access the WSU VPN on iOS devices.
1. Download Pulse Secure from the Apple App store and open the app.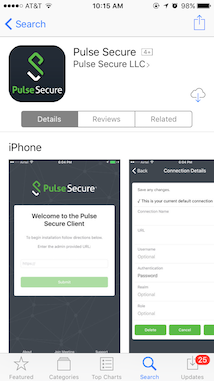 2. Add the URL vpn.wayne.edu/secure and click Submit.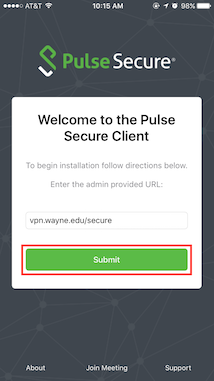 3. The Add a Connection page will display. You may add a name and other information if desired. Click Save.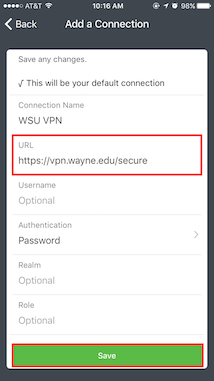 4. Click Connect.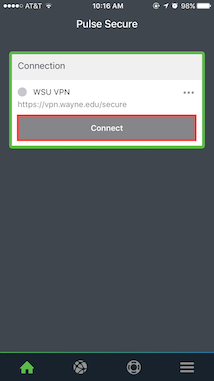 5. Log in with your AccessID and password.
Additional Password

: In this field, add the appropriate term for your choice of secondary authorization.

Push

: If you have the Duo mobile security app downloaded and configured, type Push and you will receive a push notification to verify your log in.

Phone1

: If you have a phone number configured, type phone1 (no space) to receive a phone call or text message (depending on your account settings).

Passcode

: Type passcode to receive a text message or Duo app message, depending on your account settings.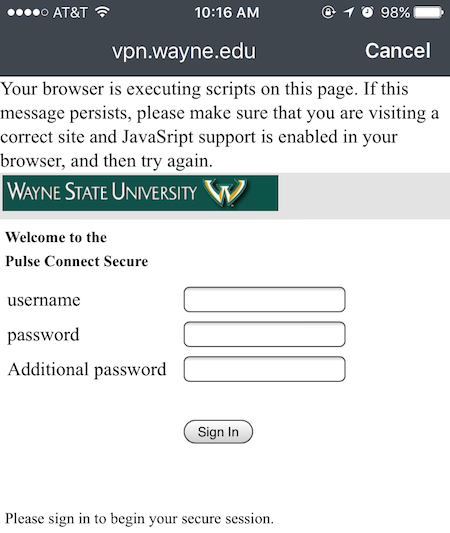 6. You are now connected to the WSU VPN on your device. You will see a small VPN logo in the top left corner of your phone.

7. Click Intranet to browse.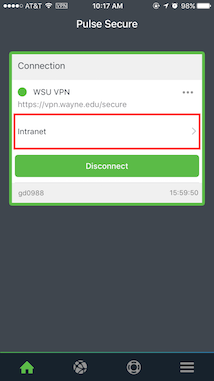 8. Click Disconnect to end the connection.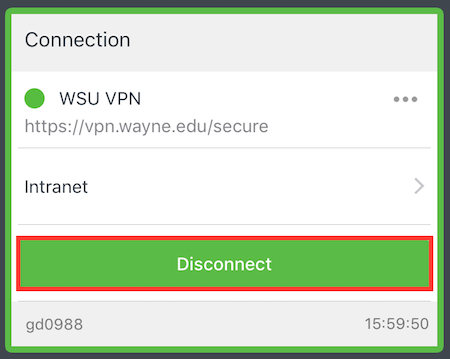 NOTE: Learn how to download and configure the Pulse Secure app on an Android device at tech.wayne.edu/kb/security/security/841.