What is Single Sign On (SSO)?
Share & Print
At Wayne State, Single Sign On (SSO) allows you to use your AccessID and password to sign in to most applications, such as Canvas, Zoom, and Microsoft 365 for your Wayne State email. With SSO, you only need to remember one username and password – the same one you use to log in to Academica.

To easily access the Single Sign On page, bookmark
login.wayne.edu
on your device.
SSO carries your login credentials across several apps, meaning if you are signed in to Academica and you need to access Canvas, you bypass the sign-in screen for Canvas.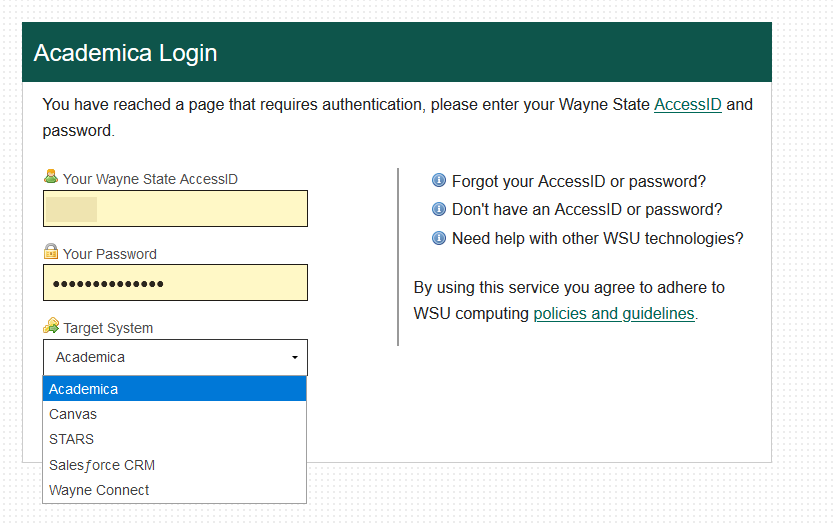 You can also bypass these login screens by selecting one of the applications on the Academica home screen after signing in.
(From left to right: Campus Daily Screener, Canvas, Email, Notifications, Account Settings, Knowledge Base)

After a period of inactivity, you may need to sign in again. This is for security purposes in case you forget to sign out while using a publicly accessible computer. Before you sign in, look for https:// and a lock symbol at the beginning of the website address. Click on the lock symbol to verify you are connected to a Wayne State website: