How to update your Mail Delivery and Building Assignment location?
Share & Print
Follow the steps below to change your Mail Delivery and Building Assignment.
To update Mail Delivery:
1. Log in to Academica.
2. Click the Employee Resources and then click Employee Self-Service in the WSU Resources box on the left-hand side of the page.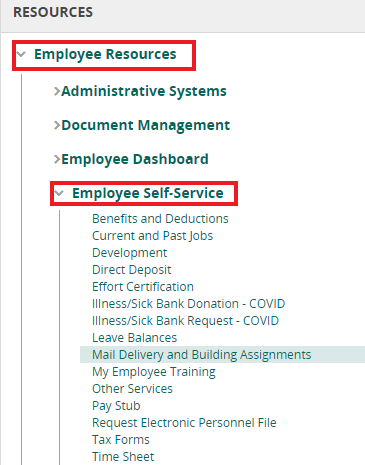 3. Click on Mail Delivery and Building Assignments.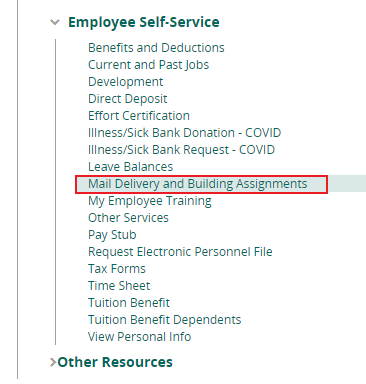 4. Then Click the radio button Yes - I want to change my Mail Destination.
5. Then select your new mail delivery destination from the drop-down menu or search for the destination in the search box.
6. At the bottom is a field for manually entering your mail delivery destination if it cannot be found.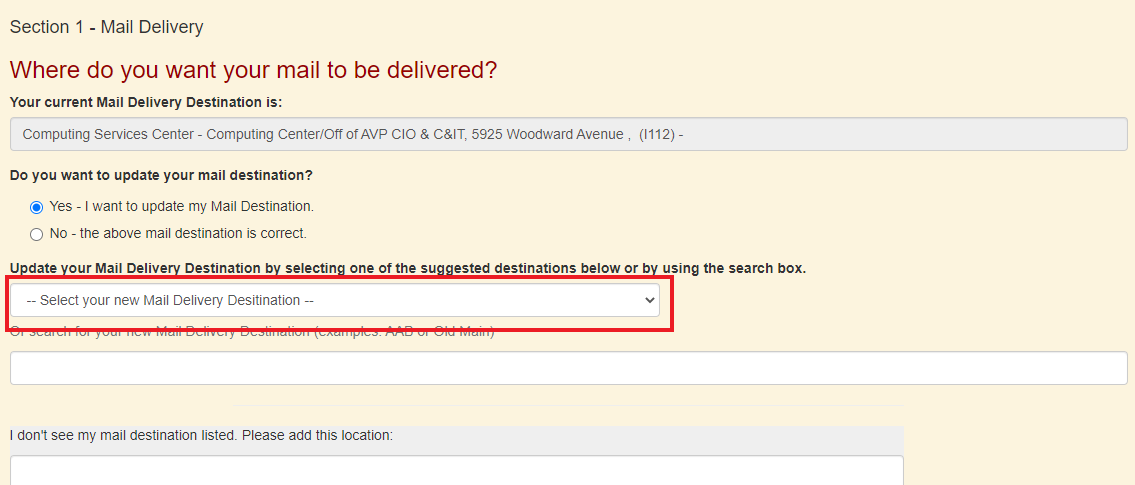 7. Then click

After updating, you will see your updated Mail Destination.
To update Building Assignment, see guide below: