How do I set up Duo Mobile push notifications?
Share & Print
Connecting to the Wayne State GlobalProtect VPN requires using push notifications with the Duo Two-Factor Authentication Mobile app. Using other methods such as text message or phone call confirmation will not work at this time.
If you are setting up Duo Two-Factor Authentication for the very first time, visit tech.wayne.edu/kb/security/two-factor-authentication/204707.
To set up push notifications on the Duo Mobile app:
1. Install the Duo Mobile app.
2. Tap the Get Started option.
3. In a web browser on your computer, login to Academica and navigate to Account Management.

4. Select Two Factor Authentication.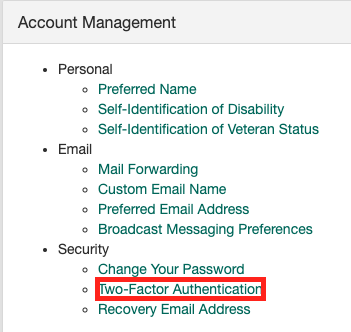 5. Verify your login using your current method.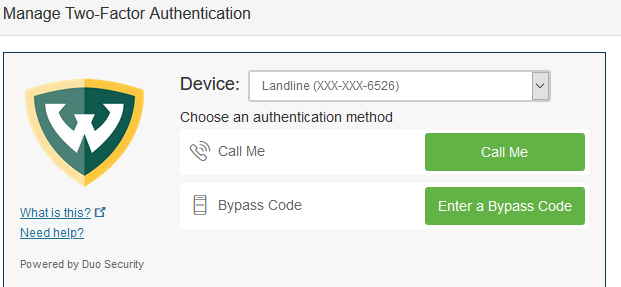 6. You will be directed to My Settings & Devices. Select Add another device.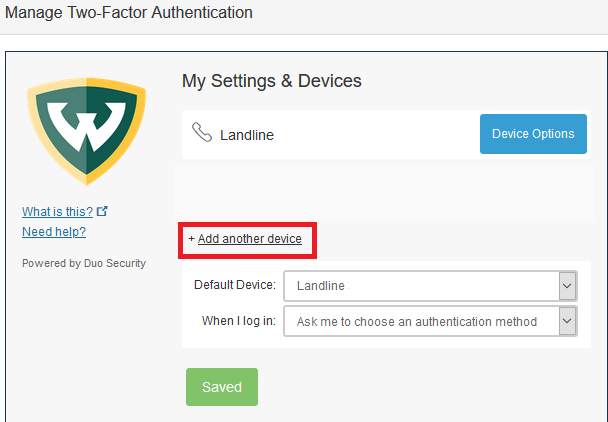 7. Select Mobile phone from the list of available options. Click Continue.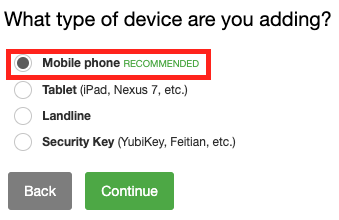 8. Enter your mobile phone number.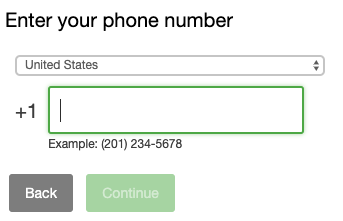 9. Confirm the type of phone you are using and then select Continue.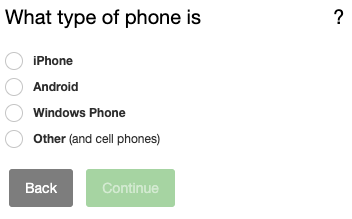 10. You will be prompted to install the Duo Mobile app. If you have already installed it, click I have Duo Mobile installed.
11. Open the Duo Mobile app and select Get Started again if needed. You will be prompted to allow access to your camera, this is needed for the next step.
12. A QR code will be displayed on your screen. Use the Duo Mobile app to take a photo of the QR code. Once it is verified, your web browser window will look like this. Click Continue.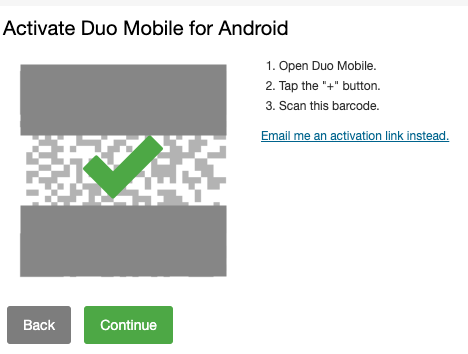 13. You should now be able to receive push notifications on your mobile device.