How do I create a new list? How do I delete a list?
Share & Print
How to create a list
Follow the steps below to set up a new LISTSERV list.
1. Go to lists.wayne.edu .
2. Click Request a new list.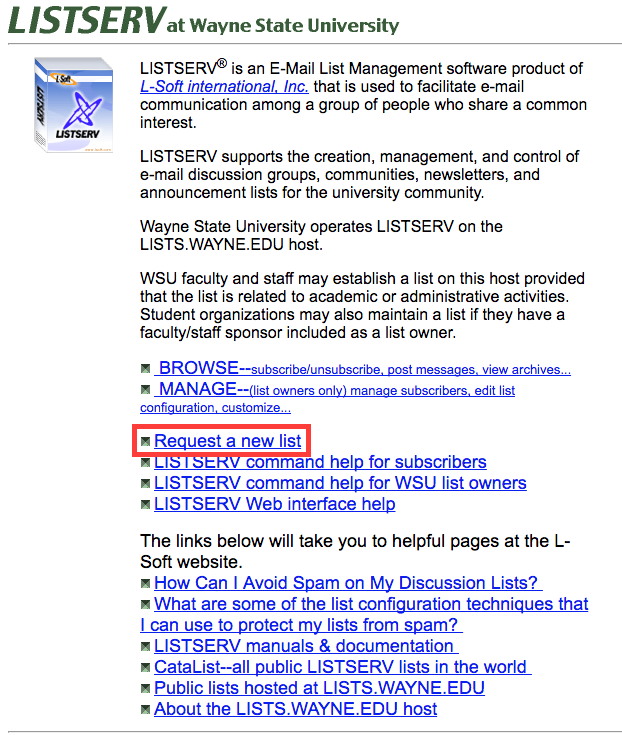 3. Fill out the online form.
4. Click the Submit Request button to finish.
How to delete a list
List owners may not delete a list from the server. If you own a list that is now obsolete, please email the C&IT Help Desk at helpdesk@wayne.edu and ask that the list be deleted.
C&IT reserves the right to remove any list if:
The list has been inactive for at least one year.

Mail to the list owner's address bounces back as undeliverable.

The list is being used for activities unrelated to university academic or administrative services.

The list violates the university's policy of Acceptable Use of Information Technology Resources.