How do I sign up to receive text messages from Wayne State?
Share & Print
The Wayne State Broadcast Messaging Service sends text messages for Emergency Campus Safety Alerts and for everyday updates like new grades, messages about student life and announcements from various WSU divisions.
Sign up by visiting broadcast.wayne.edu (in any web browser or on your smart phone) and logging in with your WSU AccessID and password.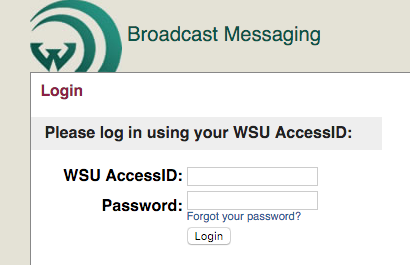 Enter your phone number (U.S. or Canada) and your cell phone service provider. On a desktop web browser, you may select which messages you want to receive via text message and update your information at any time.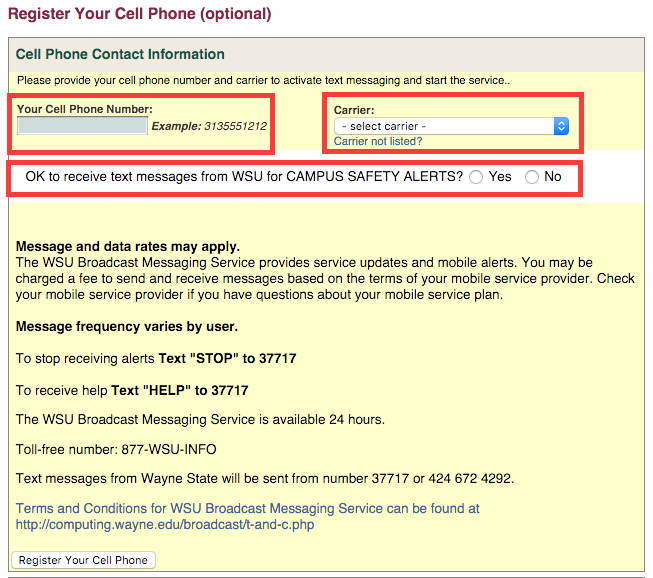 NOTE: Make sure you check that it is OK to receive campus safety alerts so you get information about campus closings or campus emergencies as quickly as possible.