How do I set up my Wayne Connect email in Outlook?
Share & Print
Follow the steps below to set up a Wayne State Microsoft account in Outlook on Windows. Please make sure that your account is configured with multi-factor authentication first.
1. Open Outlook on your PC. You will be asked if you want to set up Outlook to connect to an email account. Select Yes and click Next to get started.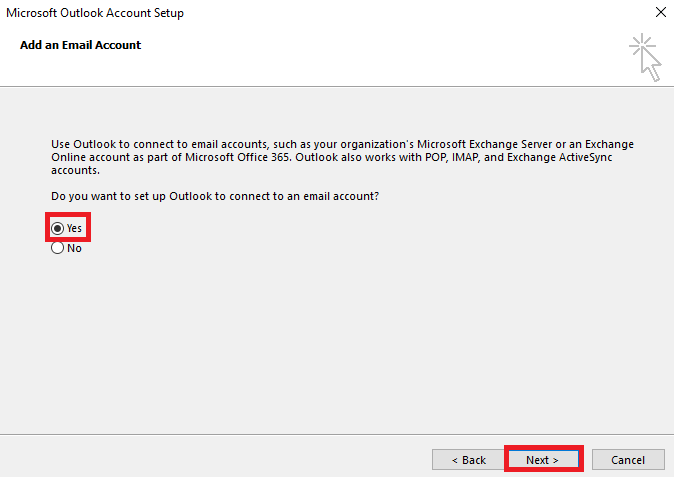 2. Enter your name, WSU email address and password. Remember, you have multiple email addresses -- your AccessID@wayne.edu (e.g. zz1234@wayne.edu), your firstname.lastname@wayne.edu (e.g. john.doe@wayne.edu) and your custom email name (e.g. johnnydoe@wayne.edu). Enter the email address you prefer others to see when you send a message. Emails sent to any of your addresses will show up in the same inbox. When you have entered this information, click Next.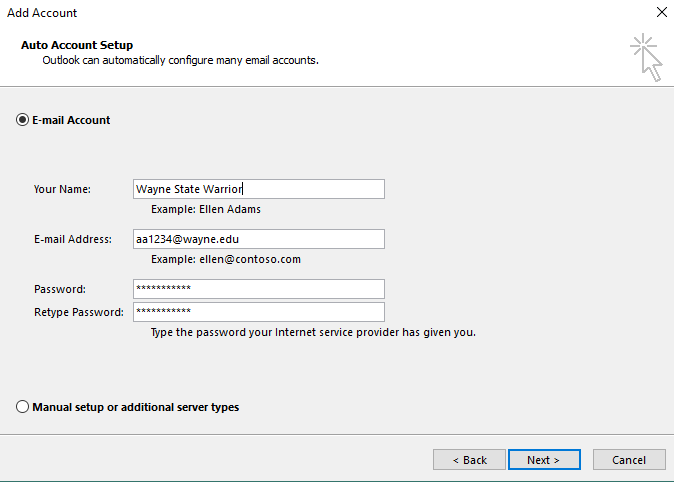 3. Outlook will connect to Wayne State's servers and automatically configure settings for your email, contacts and calendar information. If a Windows Security prompt shows up, enter your AccessID and password and then select OK.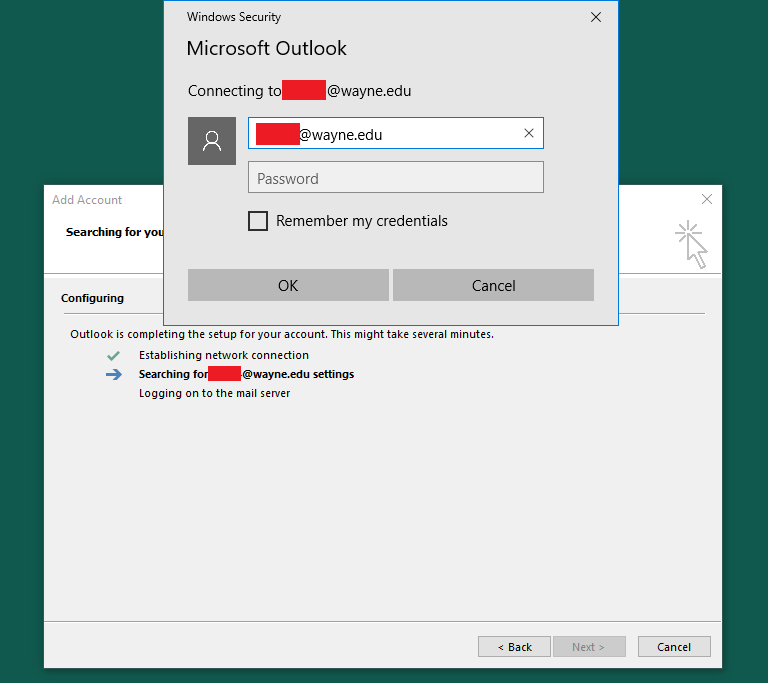 4. When setup is complete, your email, calendar and contacts will begin syncing. This may take some time, but you may begin to send messages immediately.