How do I create a distribution/contact list?
Share & Print
A distribution list allows users to send emails to a predetermined list of recipients. Follow the steps below to create a distribution list in Wayne Connect.
1. Log in to Wayne Connect with your AccessID and password at connect.wayne.edu.
2. Click All apps.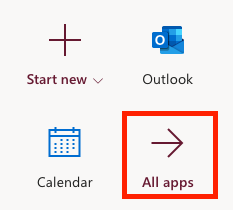 3. Click the People application.

4. Click the dropdown arrow next to the New contact button in the upper-left corner.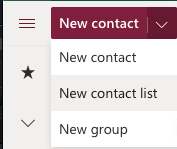 6. Choose Contact list.
Choose a name for your contact list. Then, type the name of contacts into the Add members box. If you do not see the contact you process for each contact you wish to add.
When you have added your whole list, click Save at the top of the window.
Your contact list will be available from your email within a few minutes. Type the name of your contact list and click the search button to enter it as the recipient to an email.