How do I send and receive encrypted email messages at Wayne State?
Share & Print
Wayne State email has the ability to send encrypted messages.
Just add #secure to the Subject line of your outgoing email message. The body of your email message will be encrypted. The rest of the Subject line is not encrypted, so do not include any sensitive material in the Subject line.
The recipients of your encrypted email message will be able to decrypt it by following the instructions below.
Wayne State University users
You will receive a notice at the top of a message if it is encrypted. You will be able to open an encrypted email without any additional steps.

Non-WSU users
This example uses Gmail to demonstrate how non-WSU users will see an encrypted email from Wayne Connect.
1. Open the encrypted email from a Wayne State user and click Read the message.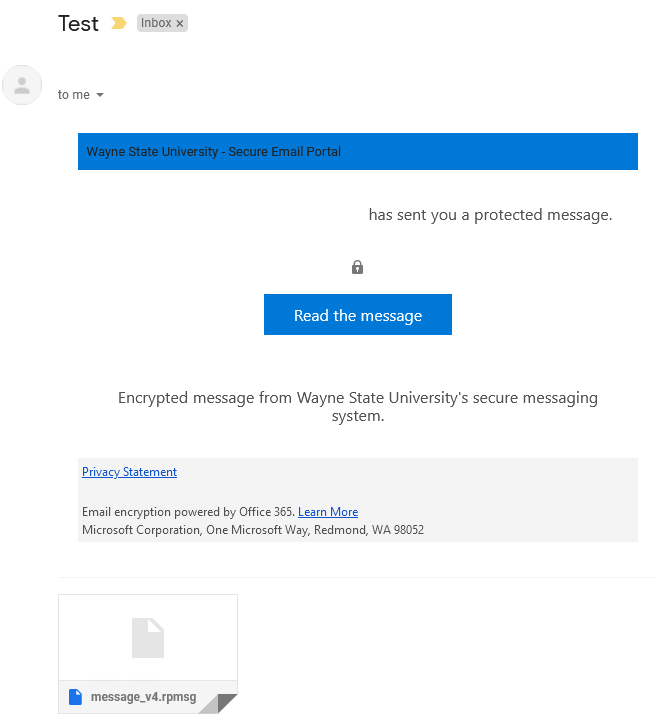 2. In the new window that appears, click Use a one-time passcode.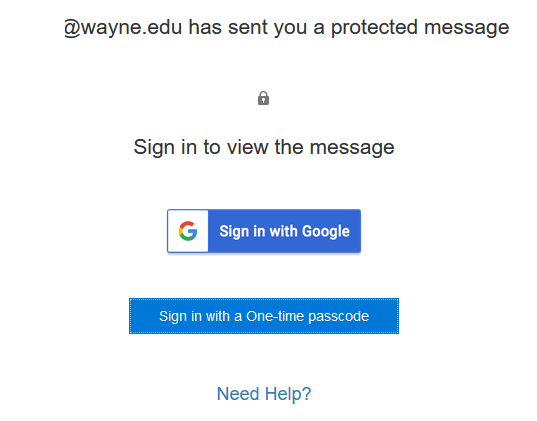 3. You will soon receive another email to the same address with a one-time passcode. Select and copy this passcode.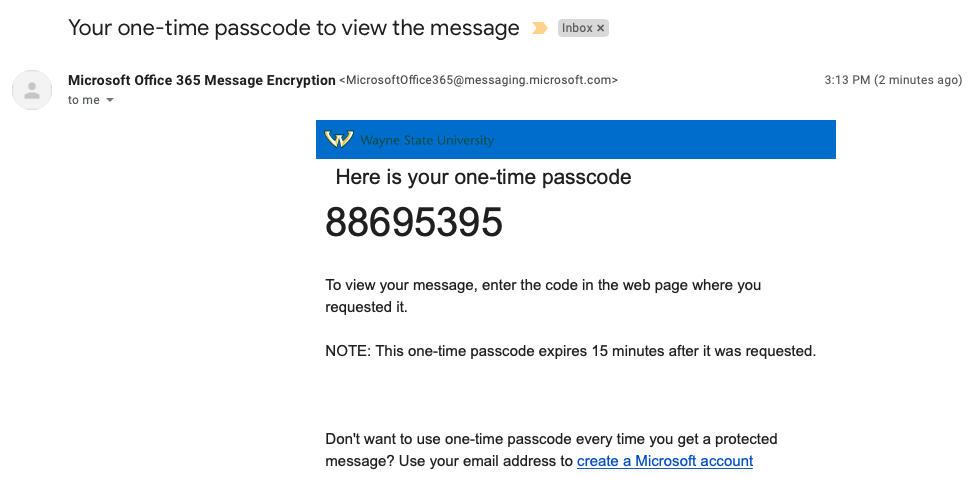 4. Paste the passcode in the box and click Continue.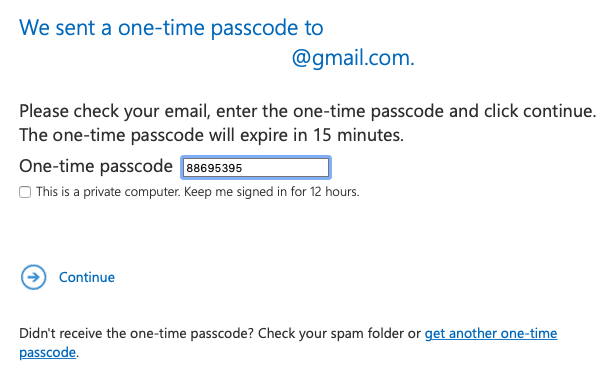 5. You can now view the encrypted message. If you wish to view it again, you may need to generate a new passcode.