Can Wayne State students continue receiving their WSU email after they graduate?
Share & Print
Graduating Wayne State University students may continue to receive email messages sent to their Wayne Connect email address (e.g., xy6789@wayne.edu). Graduates have three additional semesters of full access to WSU email before their account is deactivated. Beyond that time, email forwarding is available for life. Graduates of the School of Medicine have full access to Wayne Connect for life, but may also use email forwarding for life.
Follow the steps below to set up Wayne Connect forwarding.
1. Log in to Academica at a.wayne.edu.
2. Open the settings menu (the silhouette in the upper-right) and choose Account Management. This will open a new tab.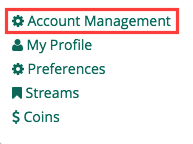 3. Select the option to Set or Change E-mail Forwarding from the list on the left.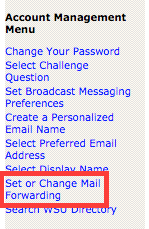 4. Type your forwarding email address in the appropriate box.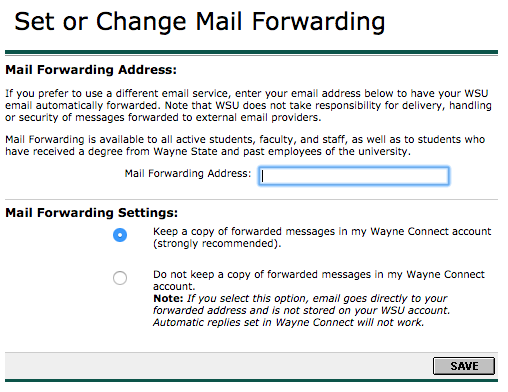 5. Click Save at the bottom of the window.