How do I install PaloAlto GlobalProtect on ChromeOS?
Share & Print
ChromeOS users will need to follow the steps below to install PaloAlto Global Protect:
You must have your Duo Two-Factor settings configured to receive push notifications through Duo Mobile. Find those steps at tech.wayne.edu/kb/security/two-factor-authentication/500211.
1. Search GlobalProtect in the Chrome Web Store and then click Add to Chrome. Accept the permissions.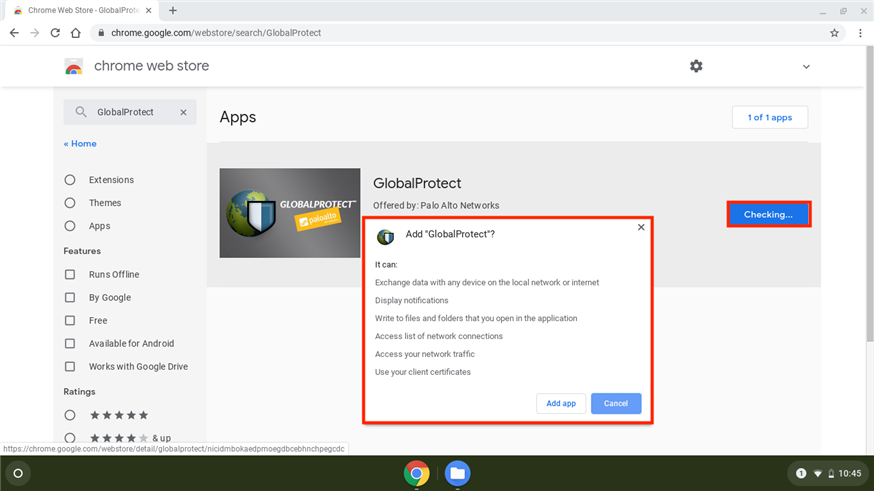 2. Open your app list and select GlobalProtect.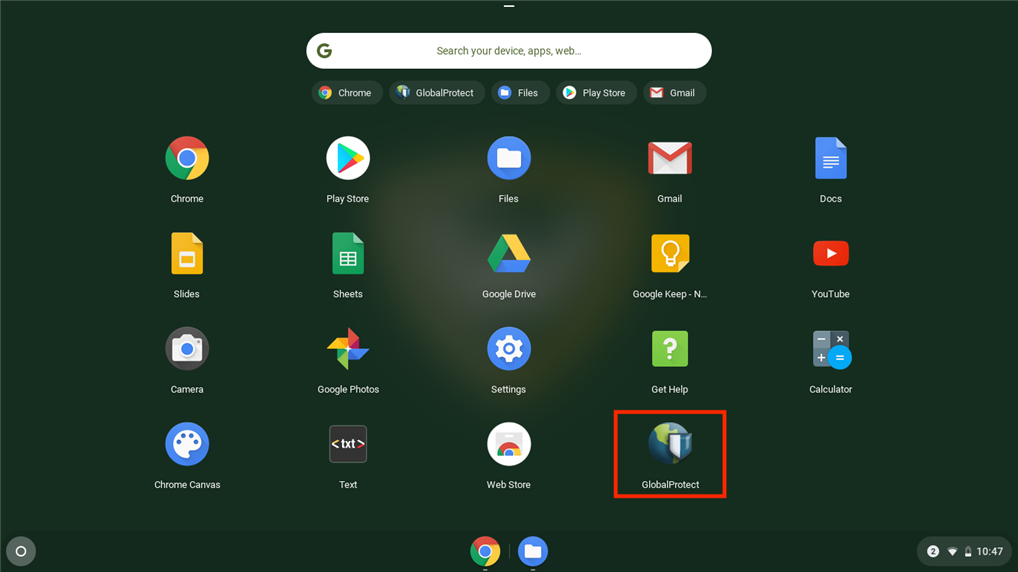 3. Enter protect.wayne.edu in the Portal field and then click Add connection.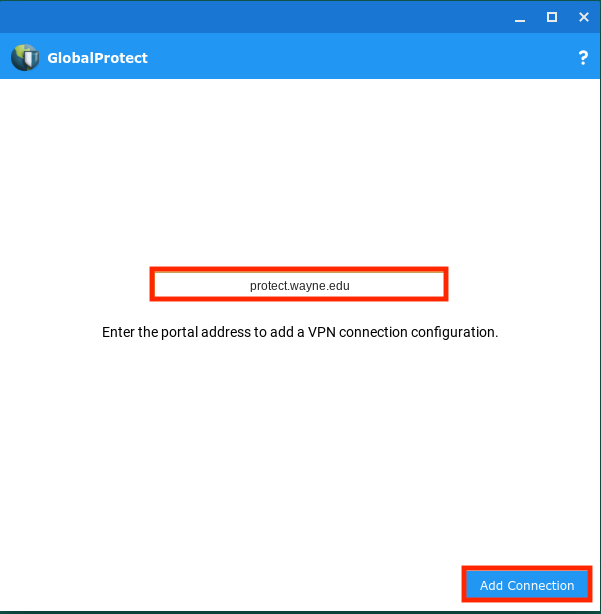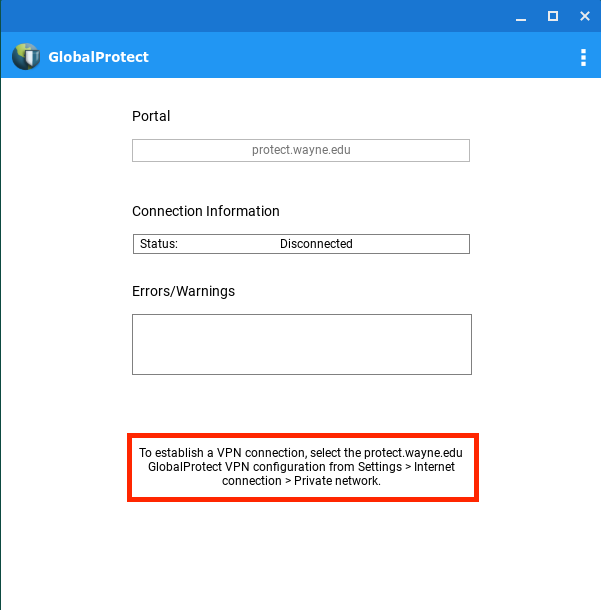 4. Leave this window open and then open Settings in your Chromebook menu.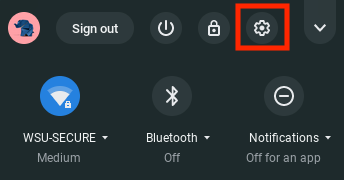 5. Click Network settings and then click VPN.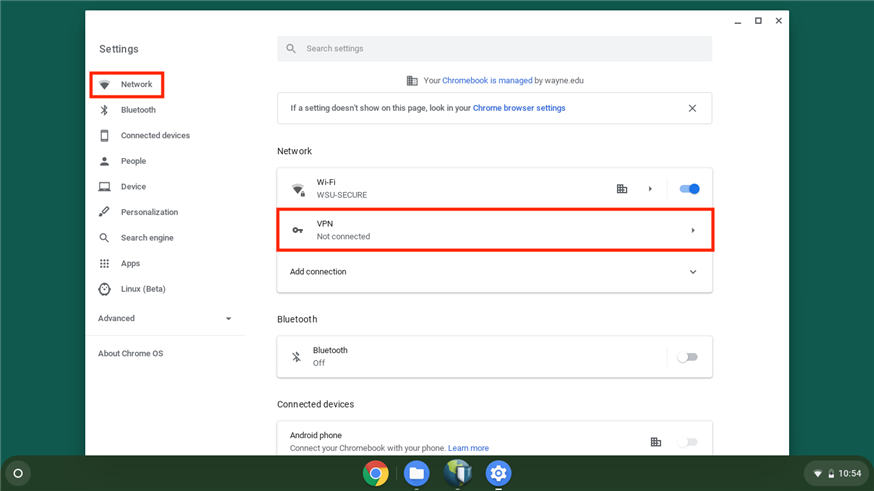 6. Select the GlobalProtect: protect.wayne.edu with the key next to it.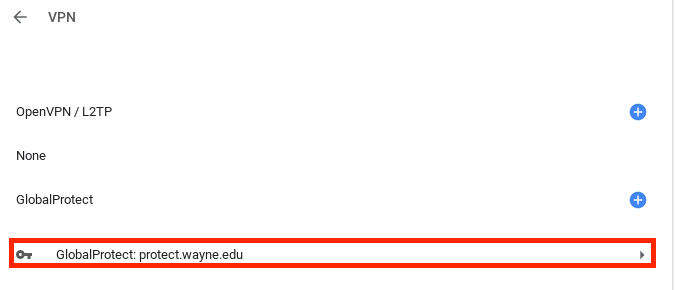 7. This will bring up the login screen. Enter your AccessID and password, then click Connect.
NOTE:

At this stage, users may be prompted to confirm their two-factor authentication twice. This is a bug and we are working to resolve this issue. It should not affect your usage.

NOTE:

Entering credentials

incorrectly 5 times

will lead to a lockout of

15 minutes

.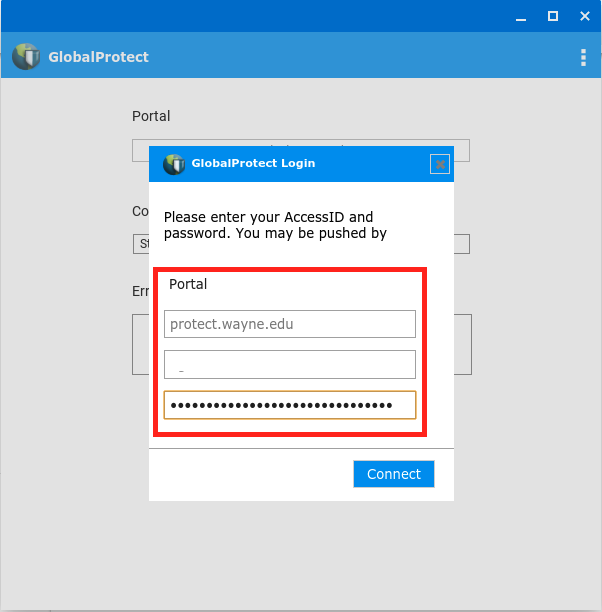 8. You have successfully connected to the VPN. Once you're done, click the Disconnect button to allow other users to gain access to the VPN.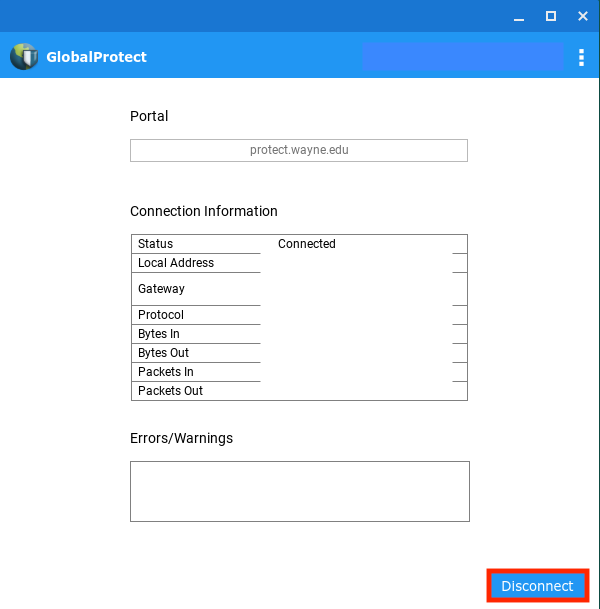 9. To connect later, open your menu and select VPN. Then, select GlobalProtect with the key next to it.