How to publish Cloud Recordings from my Zoom meetings to Echo360?
Share & Print
Echo360 allows you to publish scheduled Zoom meeting cloud recordings into your Echo360 Library.

Note: Zoom Cloud Recordings are automatically deleted from Zoom after 200 days but will remain in Echo360 if the Zoom Settings are enabled in Account Settings.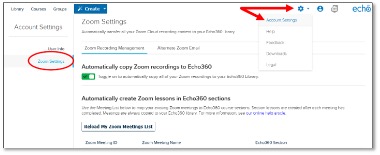 By default, Zoom cloud recordings will publish to your Personal Echo360 Library. You can use the drop-down list to map cloud recordings from specific Zoom meetings to automatically publish to an existing Echo360 Course Library.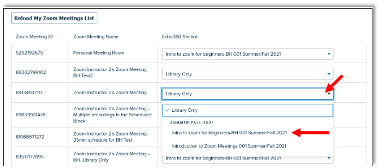 Remember to scroll to the bottom of the page and select Save All Changes before navigating away from the Zoom Settings page.

Note: If Zoom meetings are mapped to a course section, your recordings will reside in BOTH your Echo360 Personal Library as well as the targeted Course Library.