How do I share OneDrive files in Academica?
Share & Print
OneDrive files or folders may be shared via Academica by creating a web link. Follow the steps below to share a OneDrive item on a Academica Stream, e.g. a specific course stream.
1. Open OneDrive and click the three dots (…) next to the file or folder you wish to share.

2. Click Get a Link.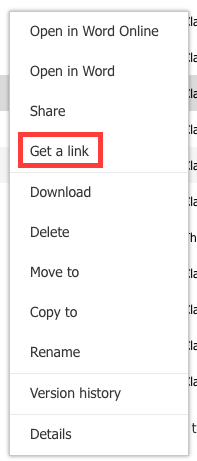 3. From the dropdown choose View Link - No Sign-In Required.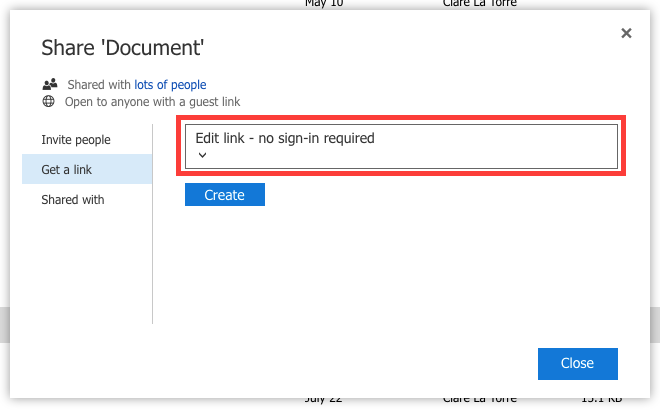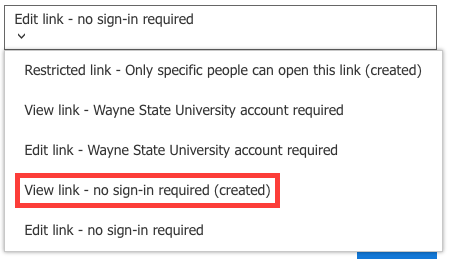 4. Copy the web link.
You may also select an

expiration period

for the link.
5. Now you may share the web link to the file or folder in Academica.
6. Log in to Academica and click New Post in the right corner.

7. In the dropdown menu, select which stream you want to post to (e.g. a course or department).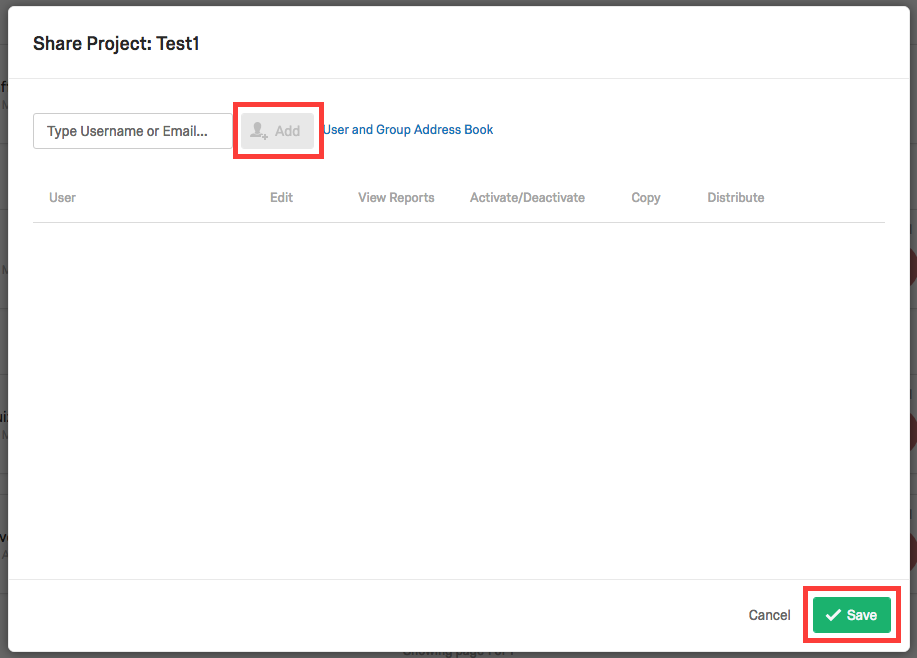 8. Compose your message.
9. Click the Link button or click Command + K on your keyboard.

10. Paste the web link address under To What URL Should This Link Go?

11. Choose a display text, e.g. Syllabus.

12. Check Open In New Window.

13. Click Insert Link.

14. Finalize your message and click Post.