How does a WSU employee check employee information in Academica?
Share & Print
As a Wayne State University employee (faculty or staff), you may view pay stubs, vacation time and other employee information on Academica.
1. Log in to Academica at a.wayne.edu.
2. Click Employee Resources in the WSU Resources box on the left-hand side of the page.
3. There are a wide variety of resources for you here. Options for Time Sheets, Pay Stubs and Leave (Vacation) Balances are in the Employee Self-Service sub-menu.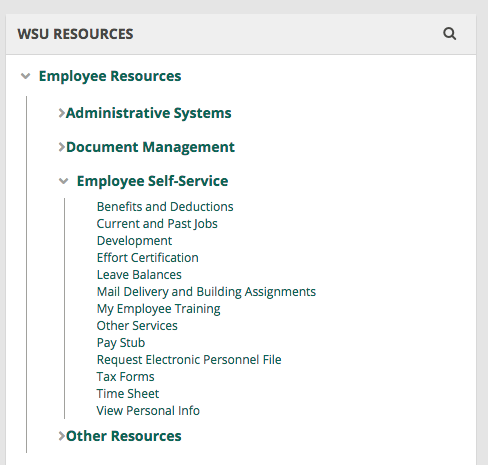 Note: if you can't find what you are looking for in the menus, use the search box at the top of the page.