Where do I find my final and early assessment grades?
Share & Print
Official Wayne State University grades (final and early assessment) are posted on Academica. Follow the steps below to access them.
1. Log in to Academica at a.wayne.edu.
2. In the WSU Resources box on the left-hand side of the page, click Student Resources.
3. Final Grades and Early Assessment Grades are available in the Student Records sub-menu.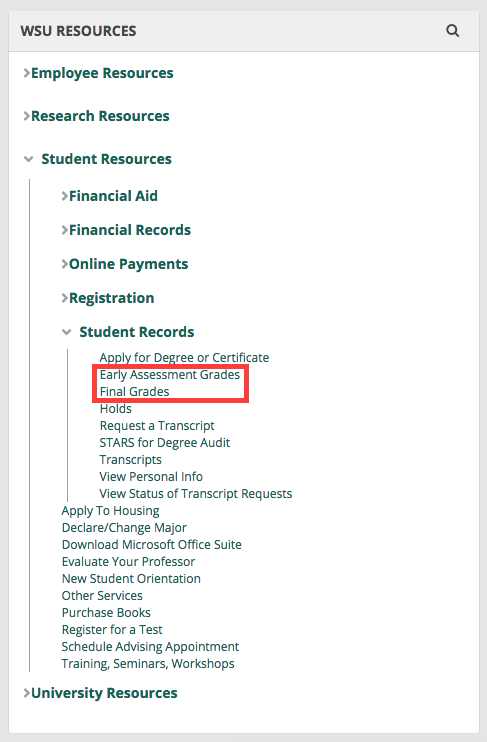 Note: If you do not see the semester you are looking for (and the semester is over), it is most likely that your instructor(s) has not posted the grades yet; Some faculty let you keep track of your grades throughout the semester in Canvas -- for quizzes, assessments and class participation. To check these grades, click the Grades button on your Canvas course.