How do I access links to sites and services in Academica?
Share & Print
Students and employees may both access Wayne State University administrative systems and services within Academica.
These systems and services are found under the Resources header on the left-hand side of the Academica homepage. The resource area is a categorized collection of links to WSU systems, including: course registration, time sheets, class list download and more. The links available to you change depending on your role (faculty, student, staff, etc.).

Click a resource link to expand the category. Click through the categories to explore the systems and services available to you.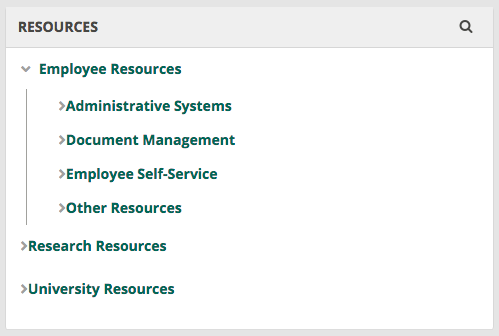 Some links will open a new browser window, while others will open under the Academica title bar and display the same list of categories. You may click the Academica icon in the title bar to return to the homepage.
In time, your most frequently accessed links will appear under My Frequent Links, which is dynamically populated and maintained based on links typically accessed by you and your peers.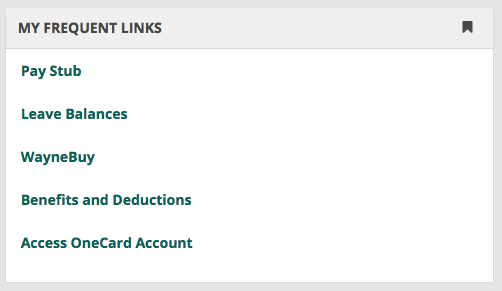 NOTE: All of the links that are available under WSU Resources can also be searched using the Academica search engine. Learn how to use search in Academica on the C&IT Knowledge Base.