How do I access Banner documentation?
Share & Print
Wayne State University Banner users may now access Banner documentation directly from the Ellucian Hub to get the most up to date information. Follow the steps below to access Banner documentation.
1. Go to ellucian.okta.com.
NOTE: If you're a current client and have not received your new ID and login, please self-register. Learn how to create and verify your account at kb.wayne.edu/320192. When you click on the self register purple letters it will take you to the Ellucian HUB Registration page.
2. Enter your username and password. Click Sign In.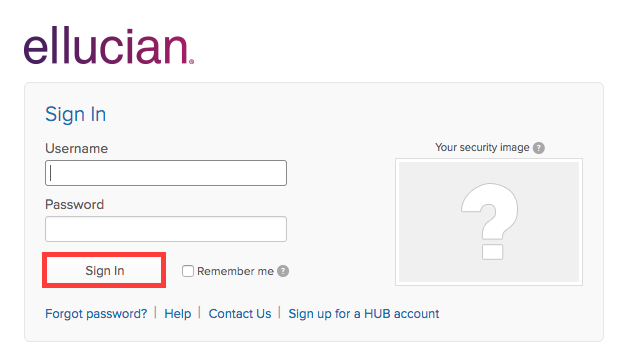 3. Click Ellucian Support Center.

4. Click Documentation Libraries.

5. Browse the tabs or search for specific content. To search, on the left under All documentation Library and Banner Documentation, enter keywords to search for the content you wish to review (eg. Banner General 8.8.9).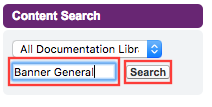 6. Press search and all the relevant documentation will appear to the right.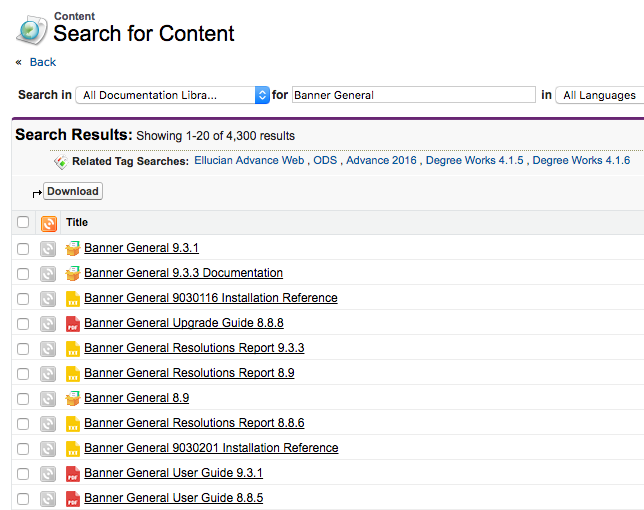 7. Select the one you wish by double clicking on the file name. You may view documentation as a PDF, download the file, or print.