How do I reactivate my free Microsoft Office subscription?
Share & Print
Users of the free Microsoft Office subscription may experience a prompt to activate or reactivate the software. If you are still eligible for this free subscription, follow the instructions below to reactivate your subscription.
1. Click Sign In. DO NOT select the product key option as there is no product key available to enter.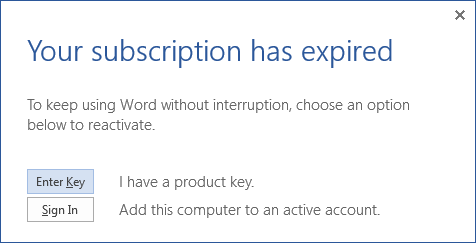 2. Enter your full AccessID email address (e.g., xy1234@wayne.edu) and click Next.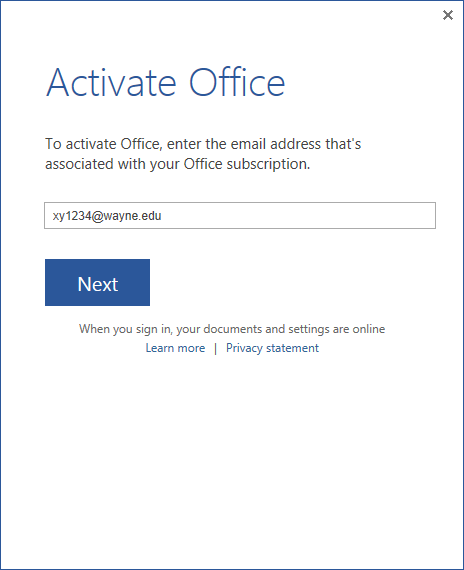 3. Enter your AccessID password. Click Sign in.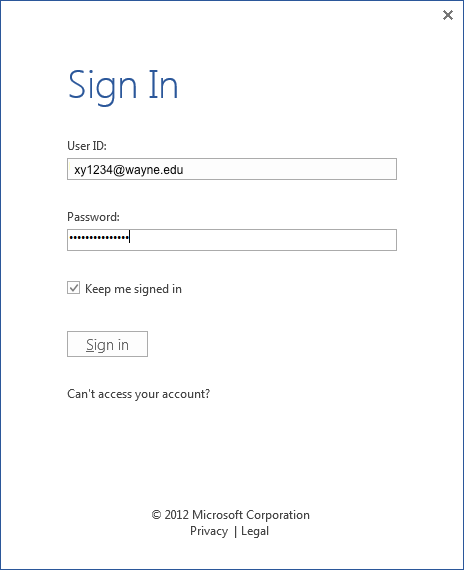 4. Your subscription is now reactivated! Click OK to finish up.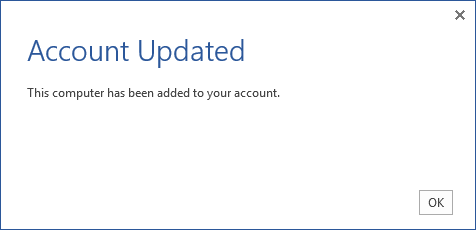 NOTE: This does not apply to paid versions of Office 365.