How can I purchase software through CDW-G in WayneBuy?
Share & Print
Select software can be purchased by employees through CDW-G in WayneBuy. The available software and SKU numbers are listed at the end of this article.
1. Log in to buy.wayne.edu.
2. Select CDW-G from the Strategic Suppliers Punch-Out.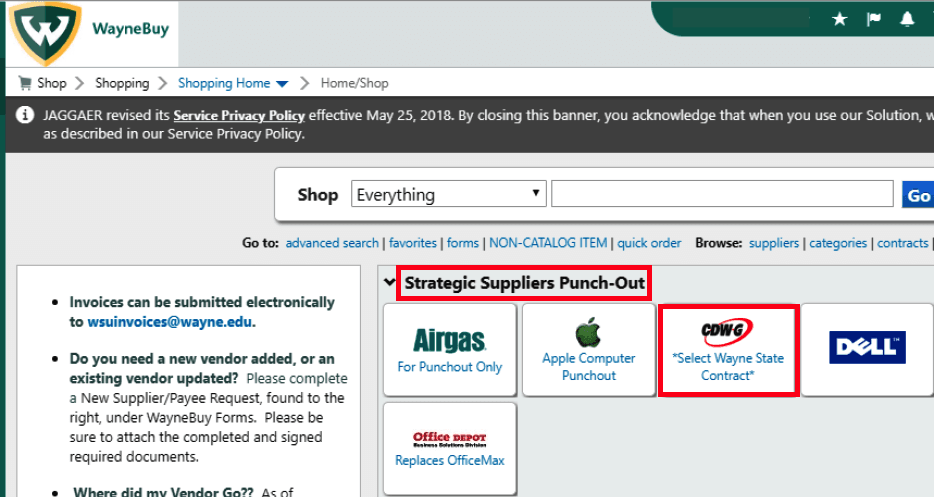 3. Enter the SKU number for the software you wish to purchase in the search box, then select the magnifying glass icon.

4. When you're ready to purchase, select Add to Cart.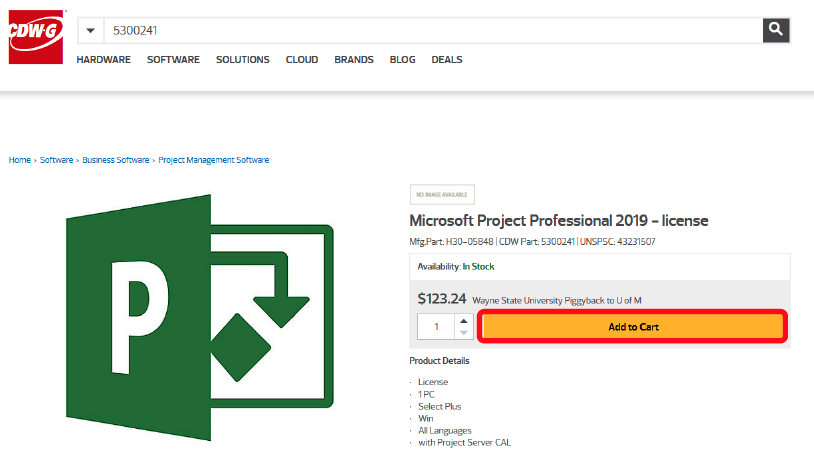 5. Select Checkout.

6. Select Transfer Shopping Cart. You will be redirected to WayneBuy.


7. Select Proceed to Checkout if you are the appointed purchaser or select Assign to Cart to assign the product to whomever handles your purchases.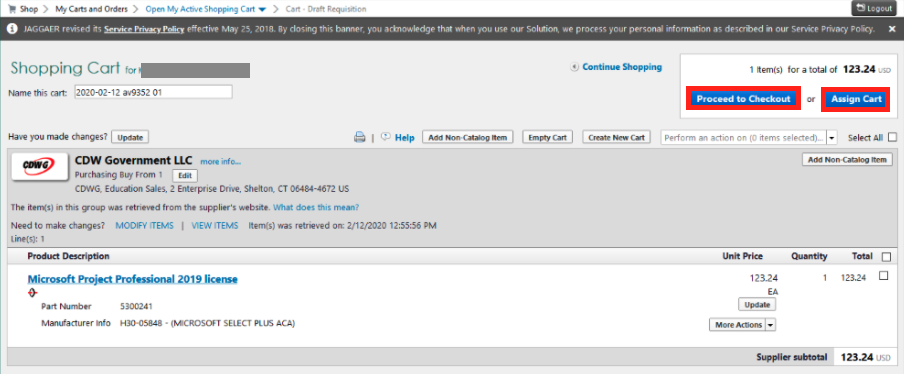 Available software SKU numbers
If you require guidance with your licensing options, reach out to Rob Chlupsa (robert.chlupsa@cdwg.com) for further assistance.
5300214 - Visio Professional

5829879 - SQL Server CAL – Device

5300240 - Project Professional

5300266 - Windows Server Data Center-2 Core

5300268 - Windows Server Standard 2-CPU

5829878 - SQL Standard Server

5828823 - SQL Standard Server - 2 Core