HPC Grid Tutorial: How to Retrieve Files from the pNFS Snapshot
Share & Print
Follow these steps to recover files using your pNFS snapshot.
Watch the video tutorial here!
1. Log on to the Grid.
2. In this example there is a directory that was accidentally deleted called 'namdtutorial'.
Example: ls -l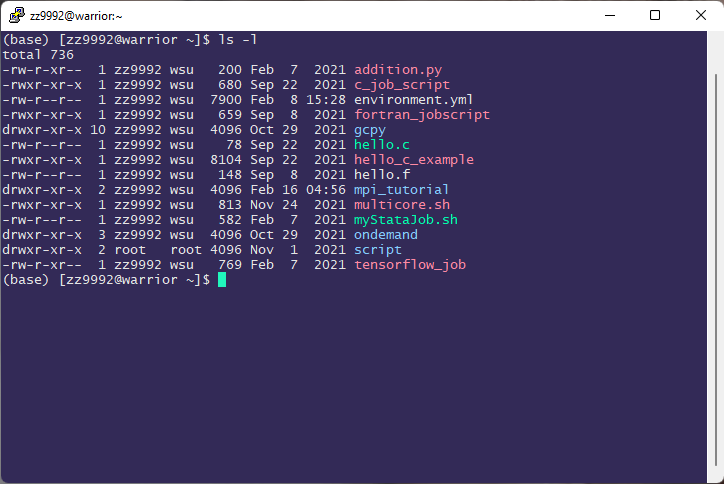 We do not see that directory in the home directory.
3. The snapshots are found in the volumes in /wsu/home . The directory after that corresponds to the first two letters of one's AccessID. Within that directory is the ".snapshot" directory.
Type: cd ~/.snapshot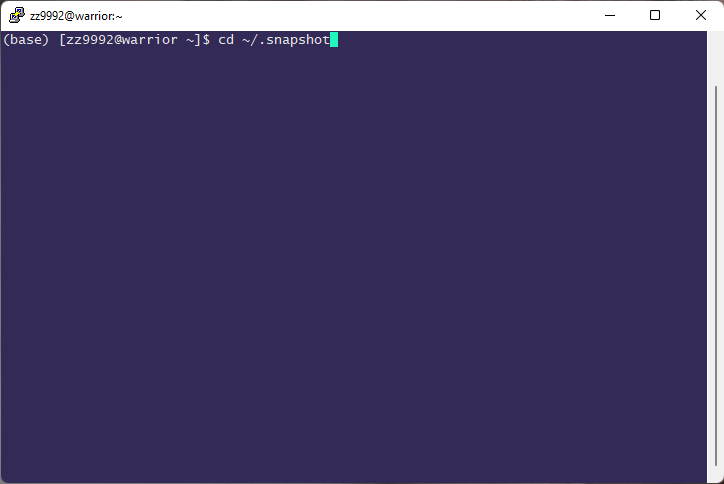 List the contents of the directory: ls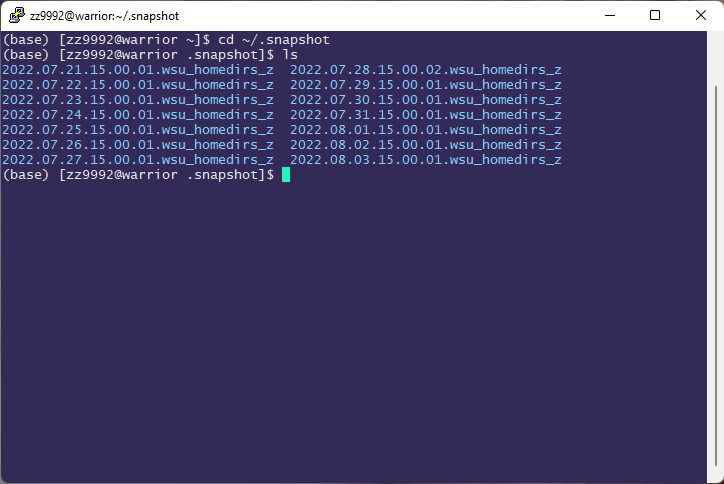 In the example shown there are days worth of snapshots are listed.
4. We will see if one of the snapshots has the deleted file that we want to restore.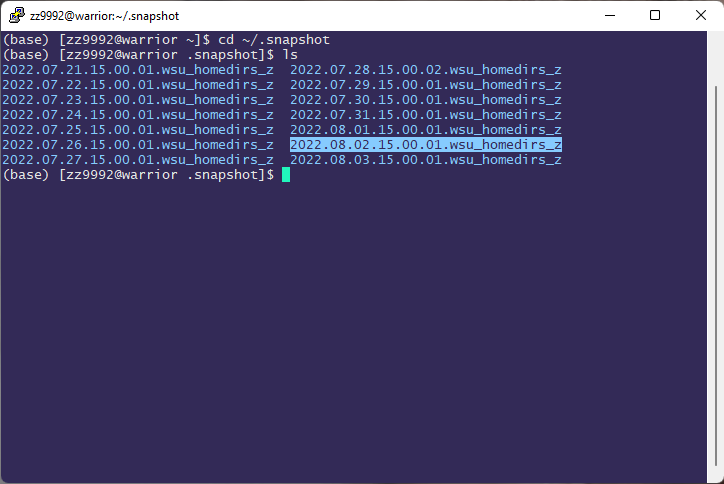 Example: cd 2019.08.22.14.00.01.wsu_homedirs_z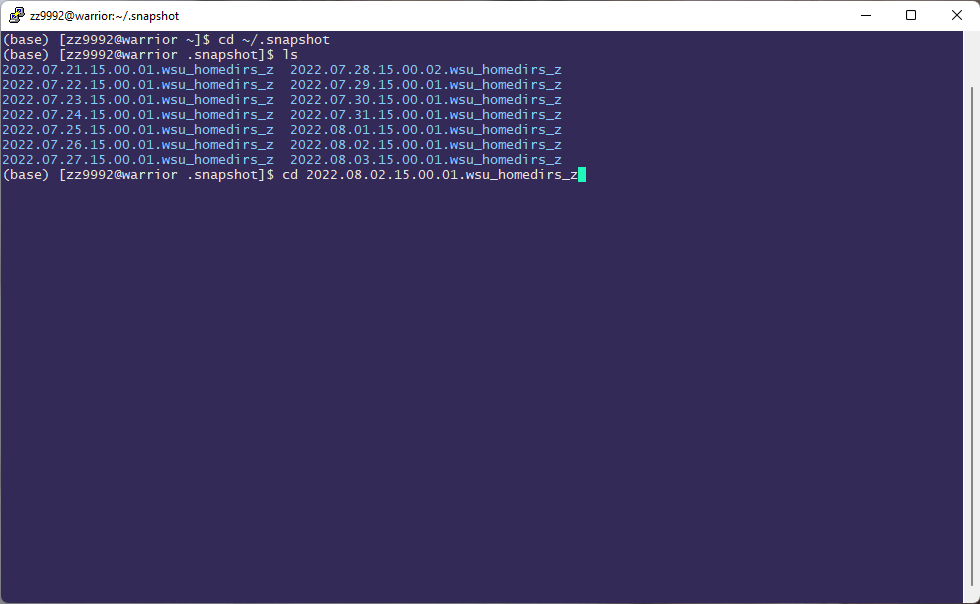 List the items in the directory: ls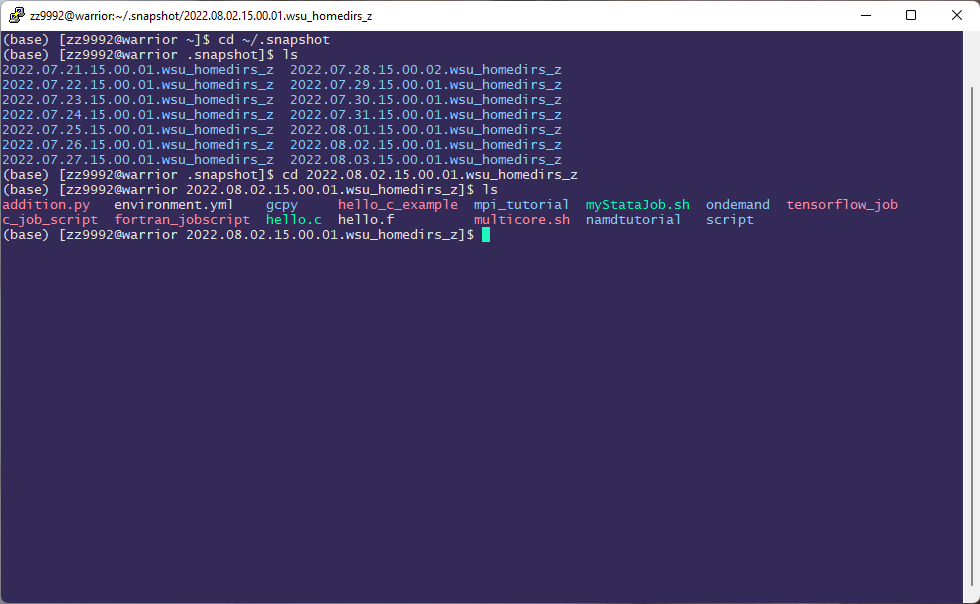 The directory that we want to restore, namdtutorial, is in this snapshot.
5. Copy the file to your home directory.
Example: cp -R namdtutorial/ ~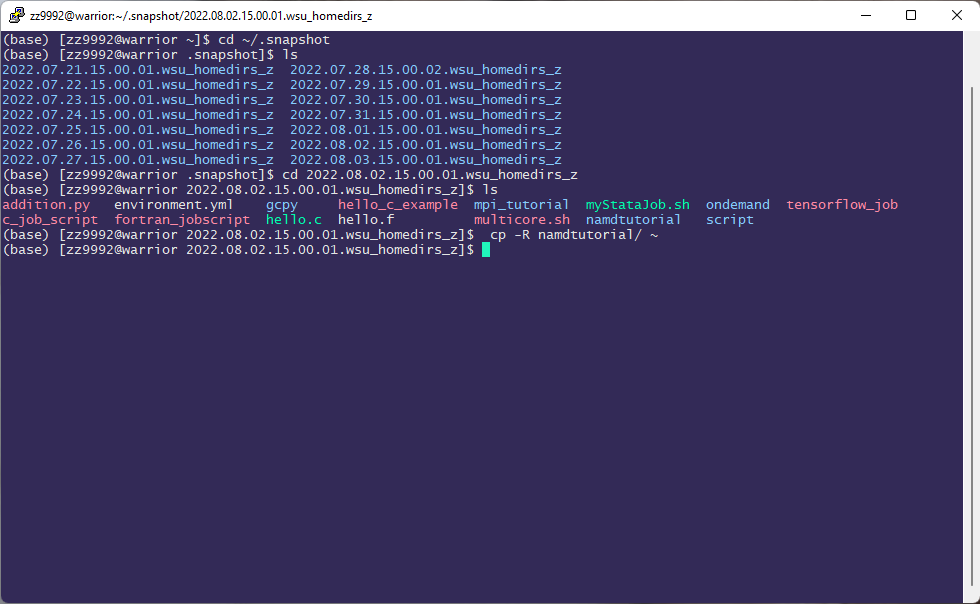 6. Go to your home directory by typing: cd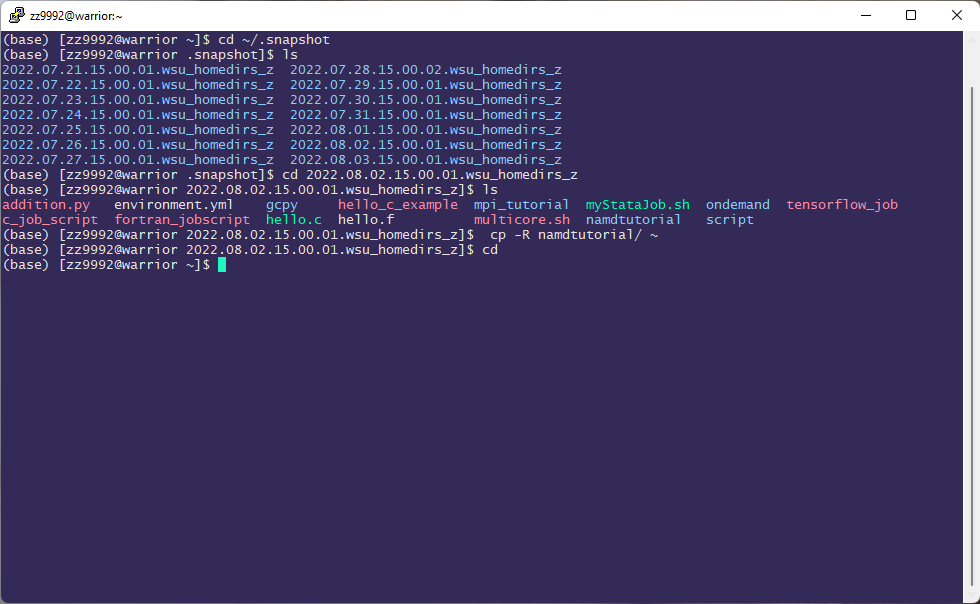 List the contents to make sure that the file is there: ls -l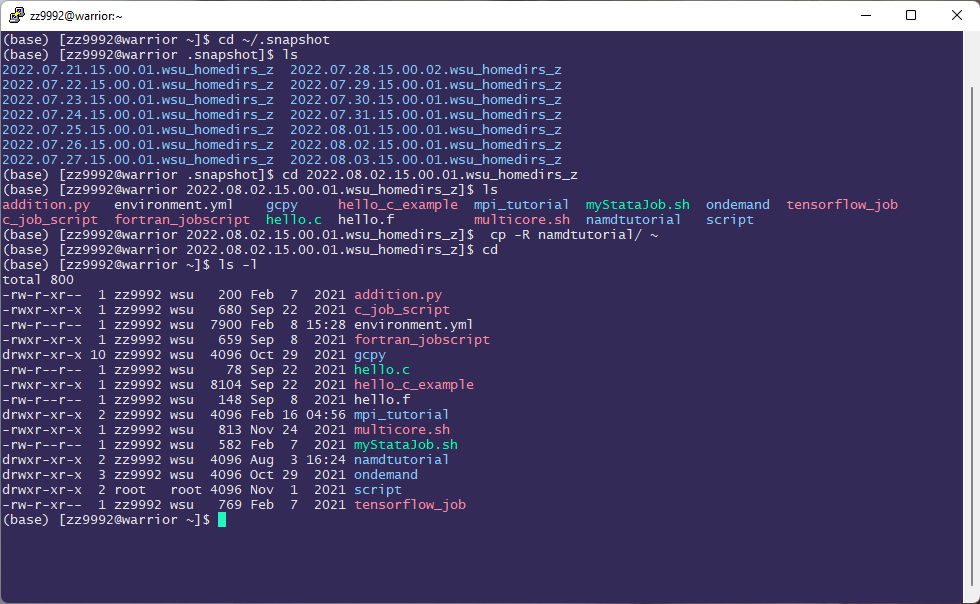 Your file has been restored.