HPC Grid Tutorial: How to Load Modules
Share & Print
Follow these steps to load modules for applications on the Grid.
Watch the video tutorial here!
Useful commands for loading and unloading modules:
module spider

Reports all the modules that can be loaded on a system

module spider module_name shows information on a particular module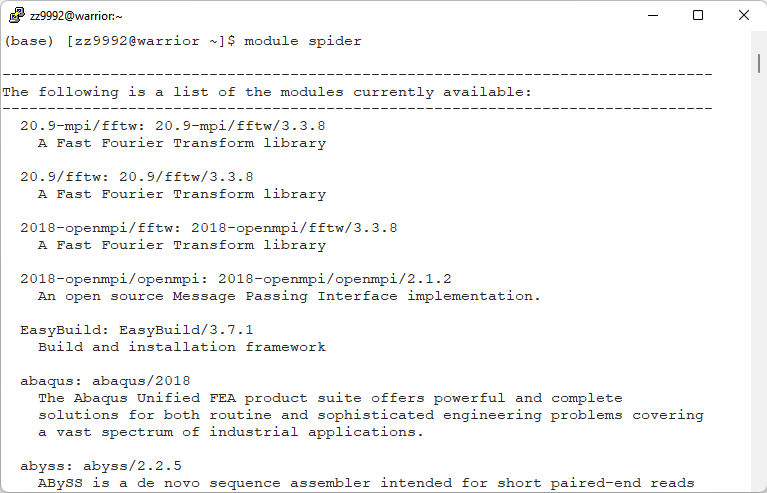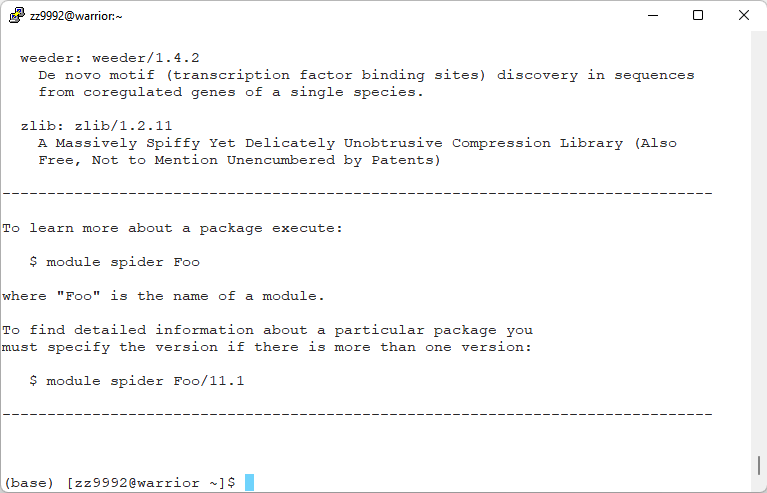 module avail

Reports modules that can be loaded directly as well as default and already loaded modules.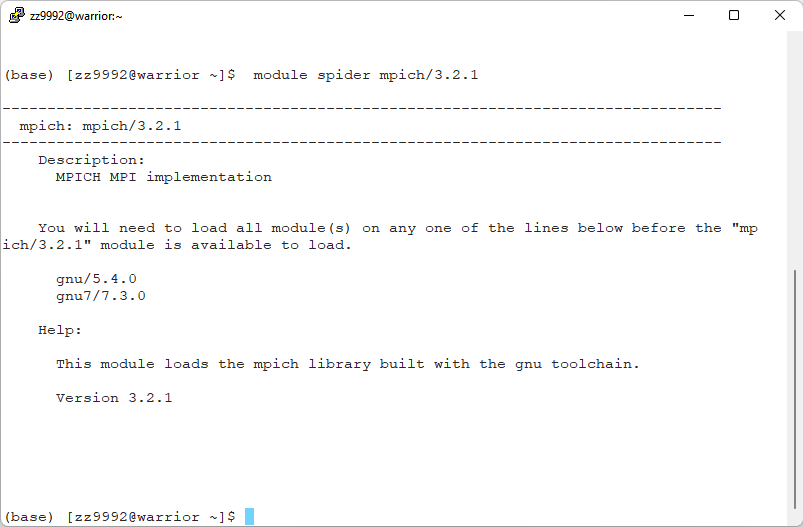 module load module_name

Loads the named module

Example: module load intel or module load intel/2019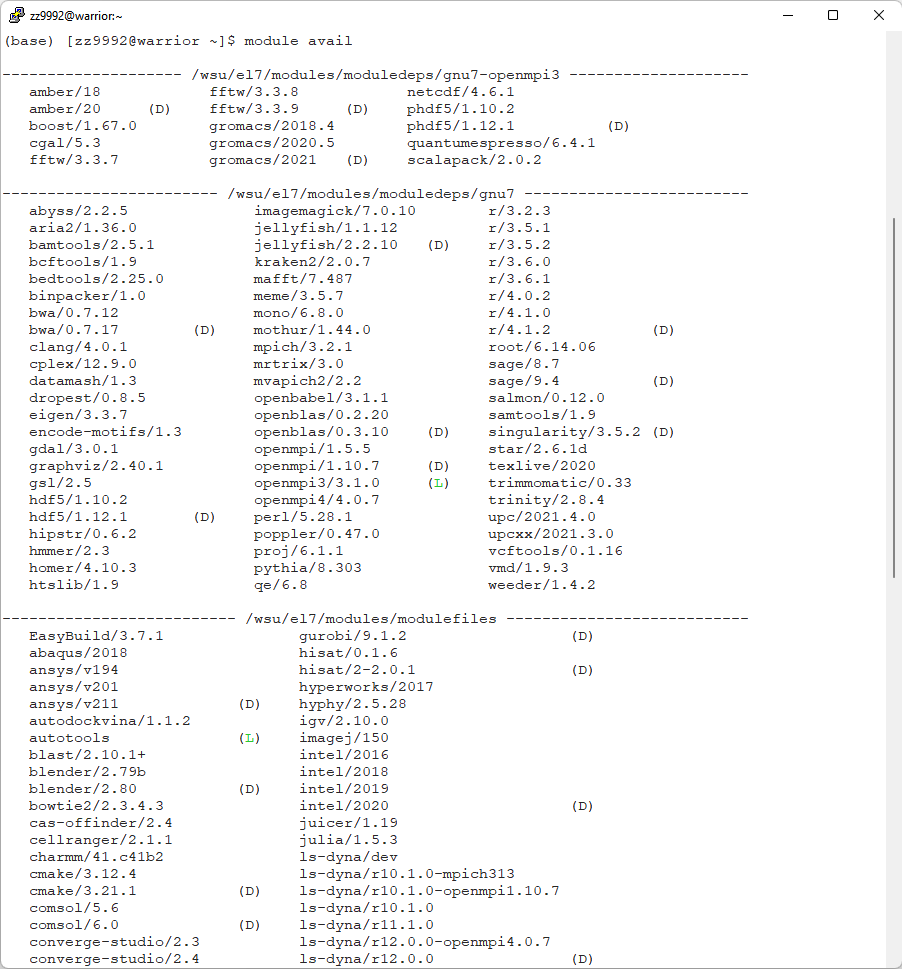 module unload module_name

Unloads the named module

Example: module unload intel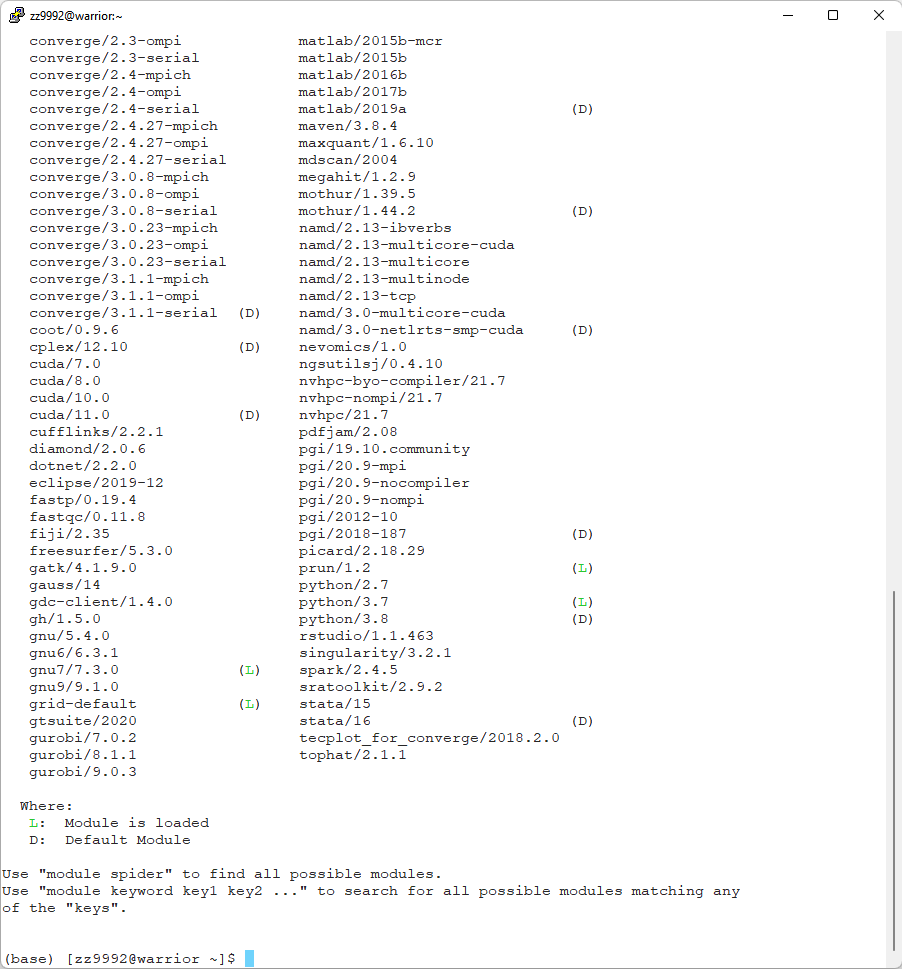 module swap

Switches modules

Example: module swap intel gnu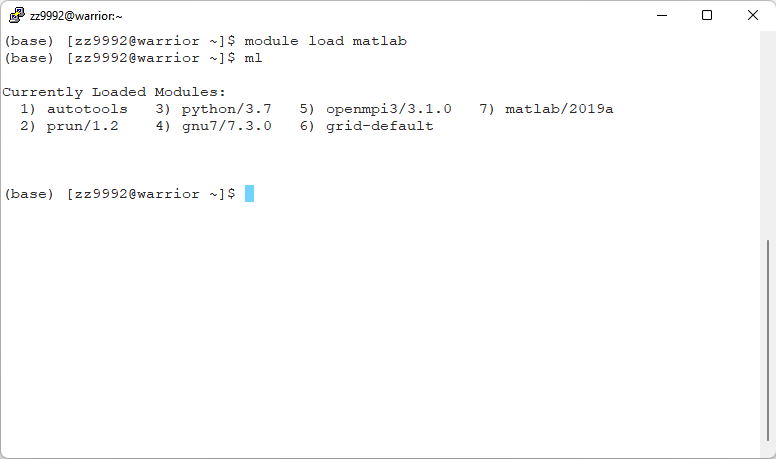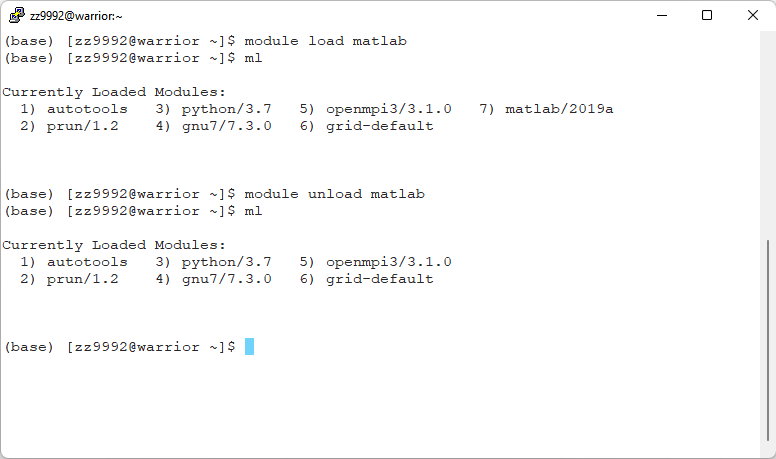 ml

By itself means module list

It can be paired with an argument such as a module name or module command

Example: ml spider means module spider, ml mpich means module load mpich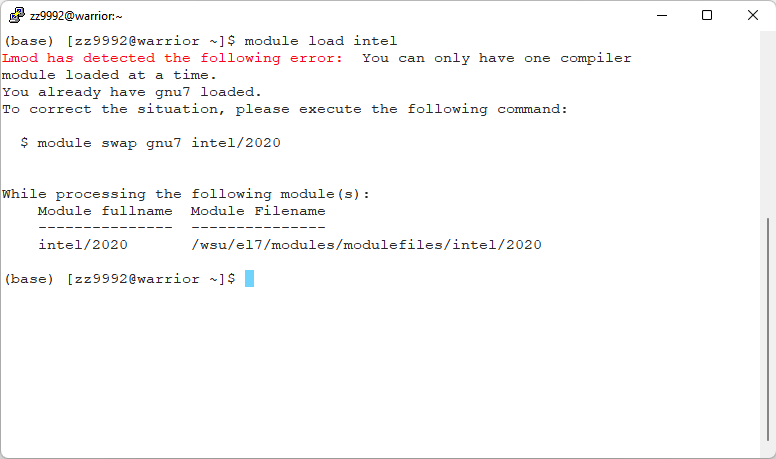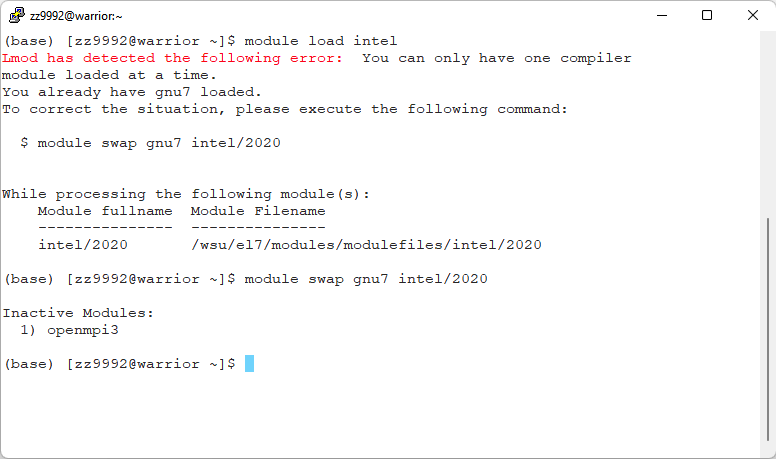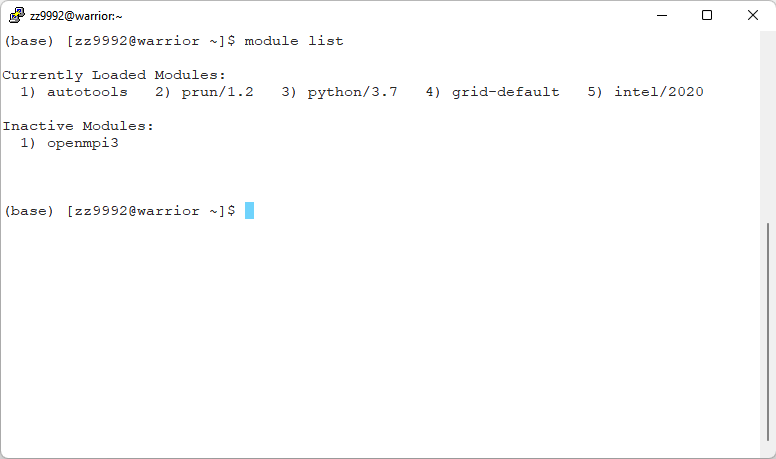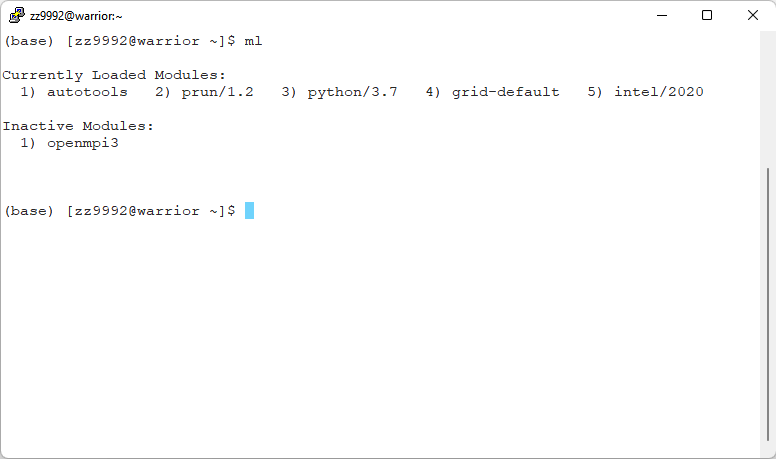 1. Logon to the Grid.
2. Start an interactive job: qsub -I -q wsuq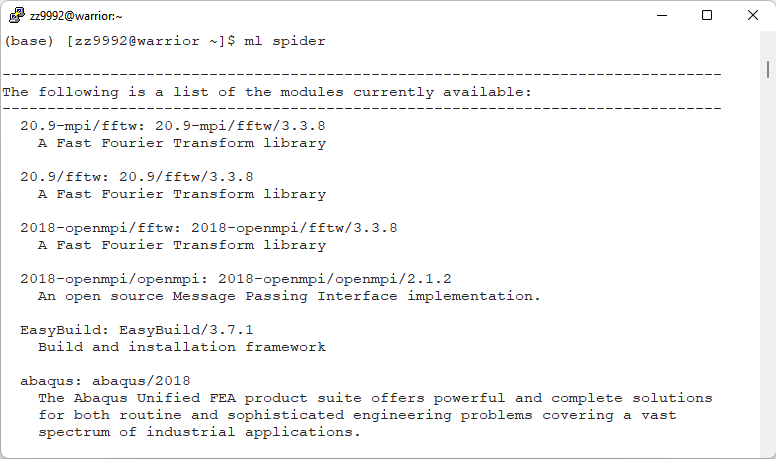 3. You have been assigned to a node. Load a module with load command. (Modules are found in the /wsu/apps/modules directory). Type: module load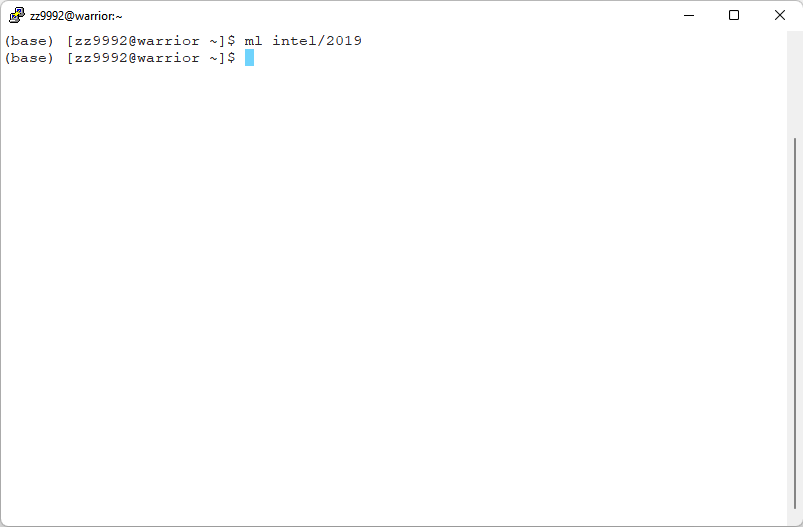 You can check which modules are available by pressing tab twice.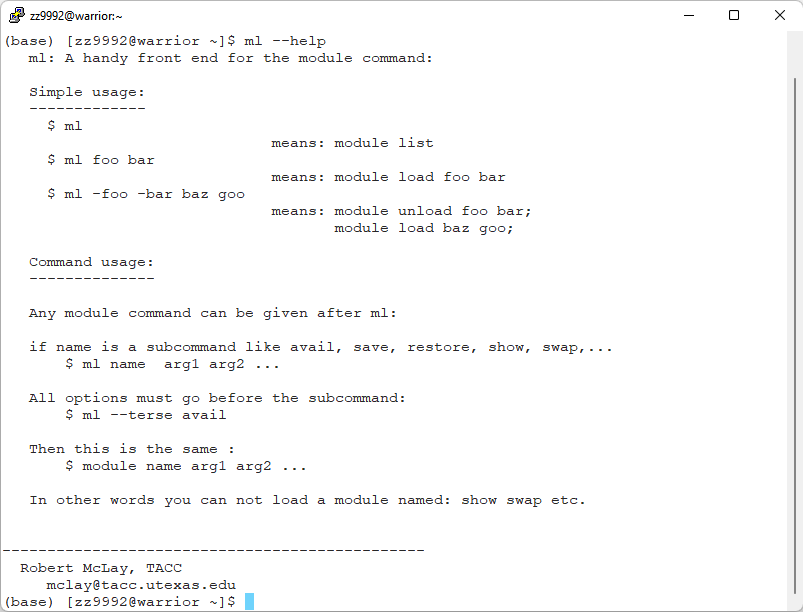 Type 'y' to see all of the modules.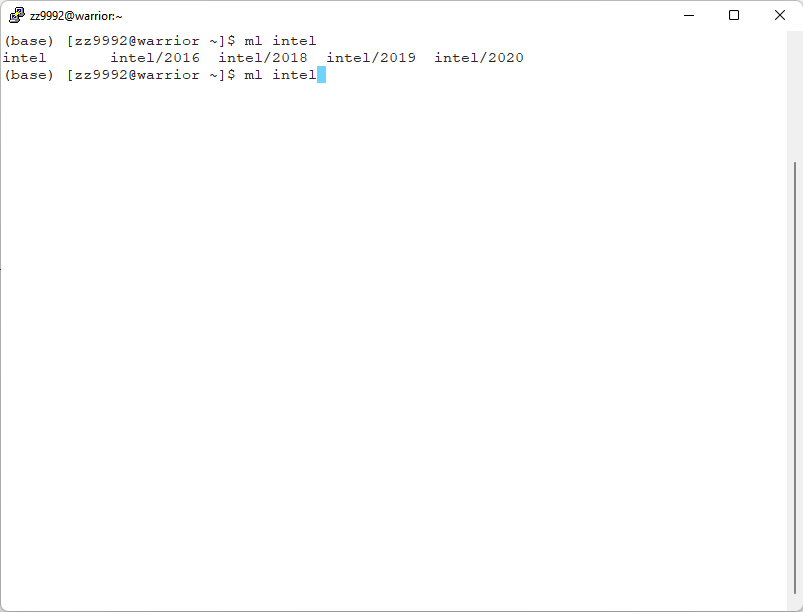 4. To see modules for a particular compiler you can use the autofill feature. For example, by typing 'module load mva' and hitting the tab key once..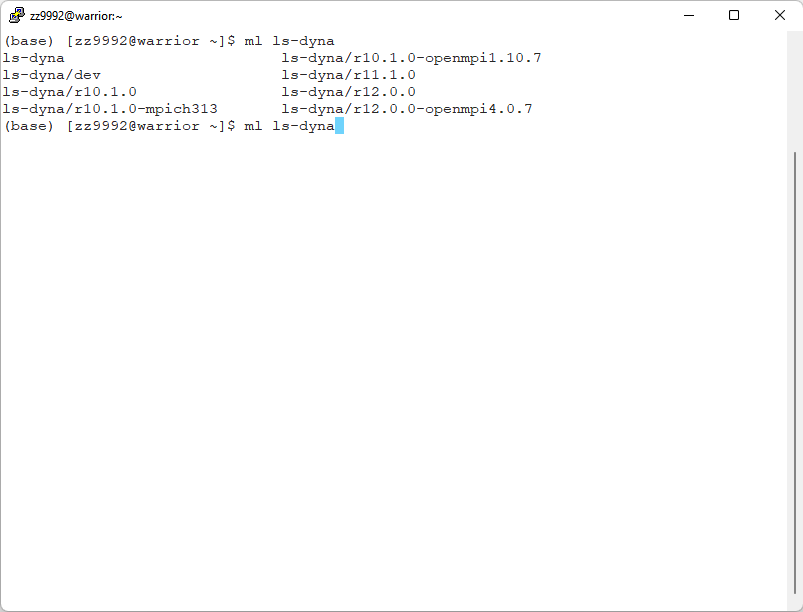 ...it will autofill to 'module load mvapich2'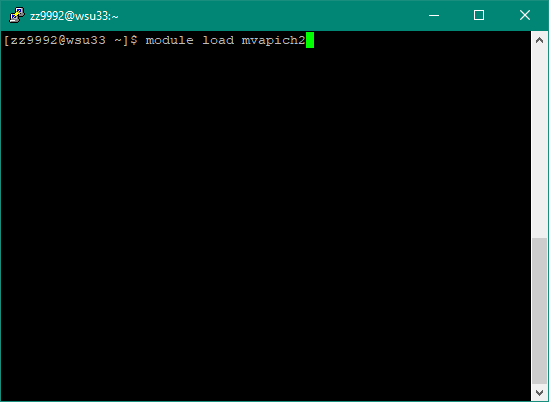 By hitting tab twice more it will provide autofill choices for the mvapich compiler: