HPC Grid Tutorial: How to Use FileZilla
Share & Print
Follow these steps to use FileZilla to transfer files.
Watch the video tutorial here!
Download FileZilla here: https://filezilla-project.org/
1. Run FileZilla.

2. One way to connect to a server and begin transferring files is to utilize the Quickconnect bar at the top.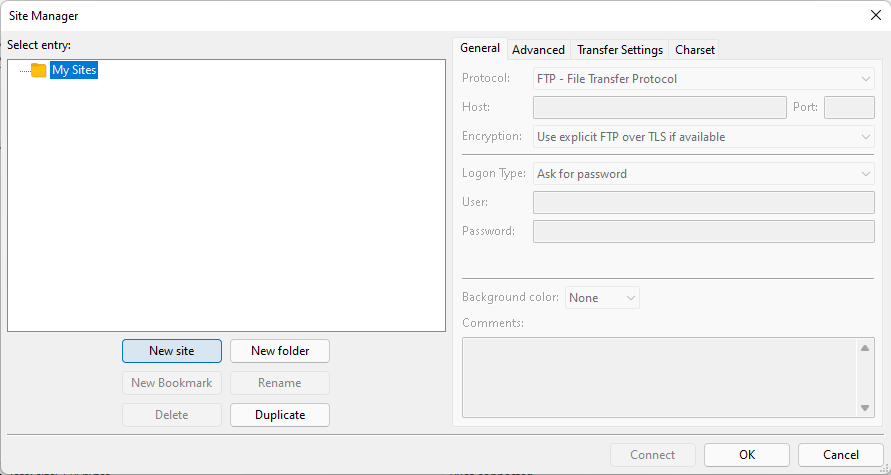 For 'Host:' enter 'sftp://grid.wayne.edu'. Then enter your AccessID and password.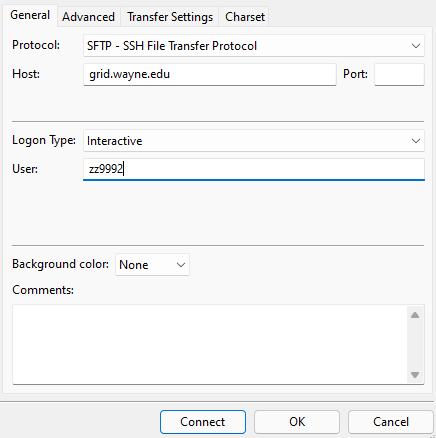 Click 'Quickconnect'.
3. You are now connected to the Grid.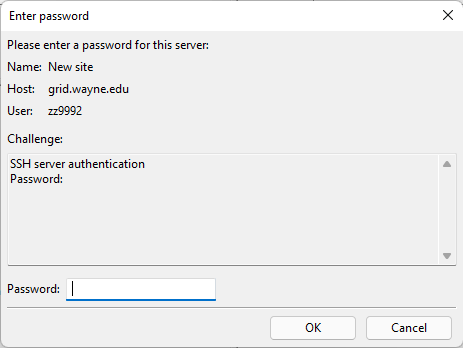 On the left is your local directory or site. On the right is your remote directory or site. From here you can navigate to the directories you wish to transfer files between.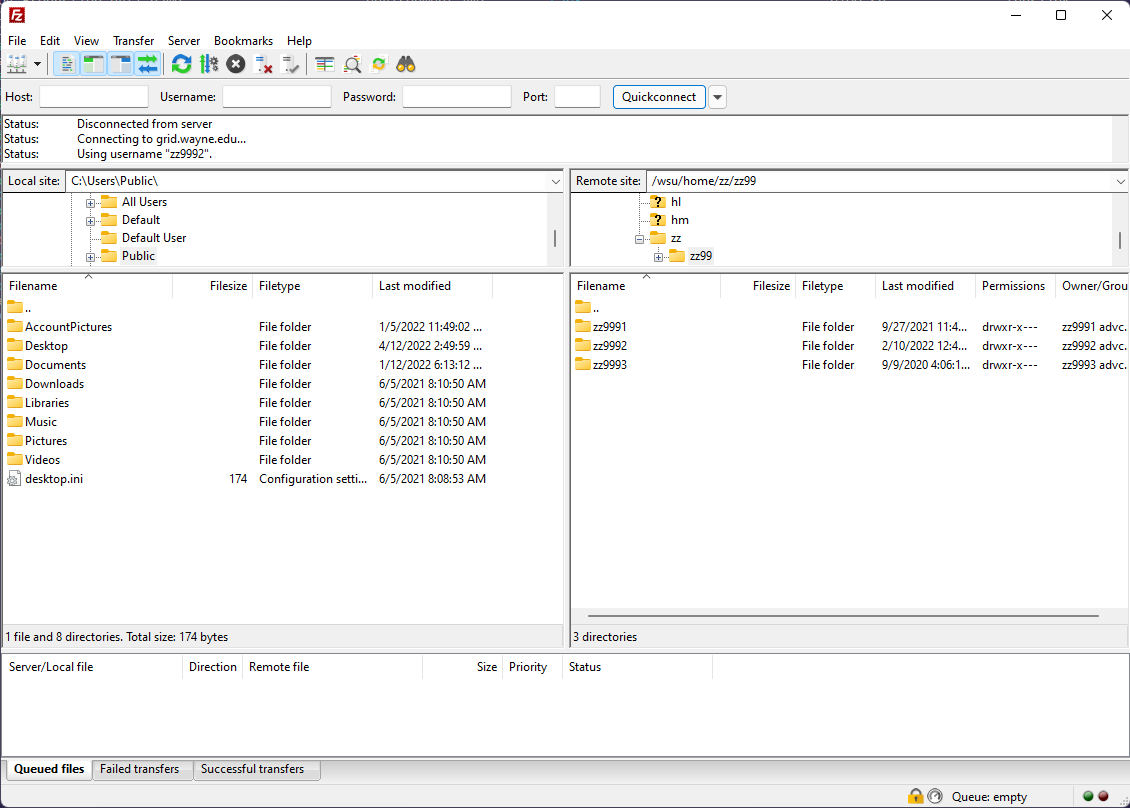 In this example, the directories named for this tutorial are selected.
4. For this first example the file 'grid' in the remote directory is downloaded to the local directory. This is done by simply double clicking on the file.

The file is transferred.

5. Multiple files can be transferred at once. This can be done by selecting all the files and dragging them to the desired directory. For this example the files 'helloworld.txt' and 'science.txt' are highlighted and then dragged into the local directory.

The files are transferred.

6. The same can be done to upload files from the local directory to the remote directory. The tutorial files are selected.

These are then dragged into the remote directory space and transferred.

7. The Grid can be saved in the Site Manager to connect more easily each time. Go to 'File' and select 'Copy current connection to Site Manager...'.

The connection details are copied.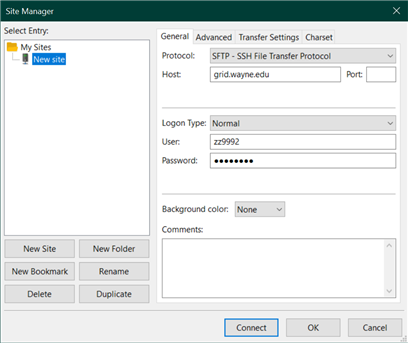 8. Click 'Rename' and enter 'Grid'.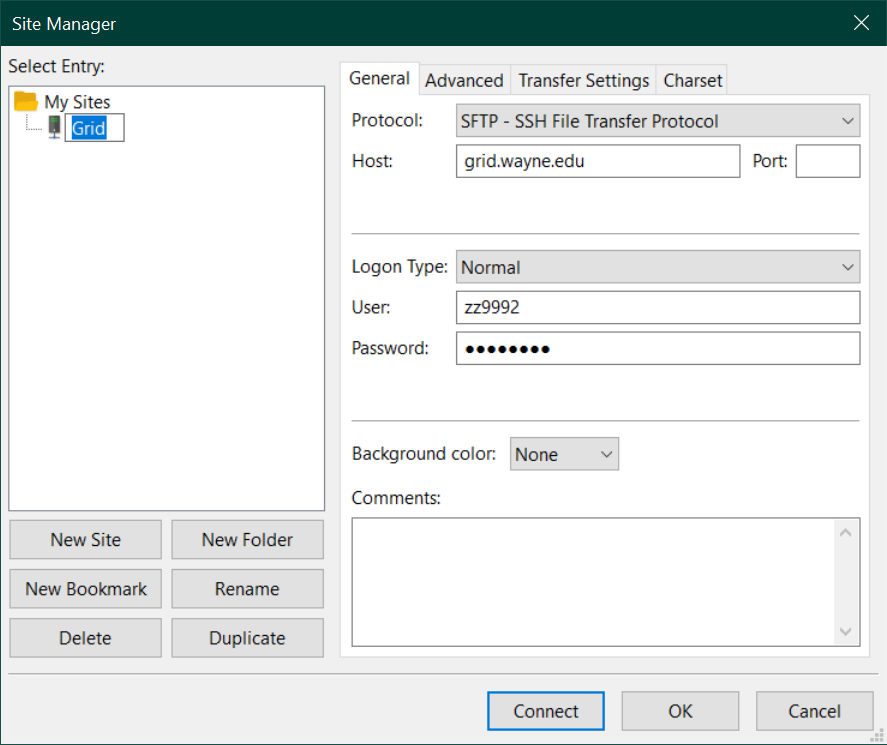 9. For 'Logon Type:' select 'Ask for password'. You will be prompted to enter your password later. For security reasons, it is not recommended to save your password in any program.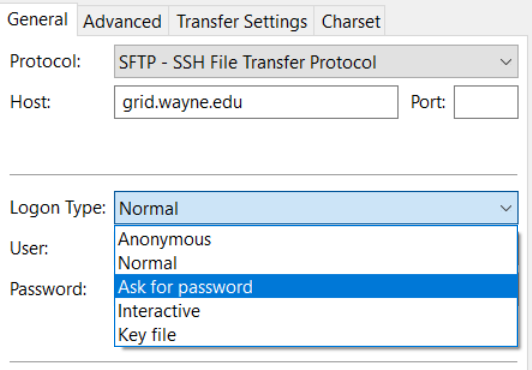 10. Click 'OK' to save the site.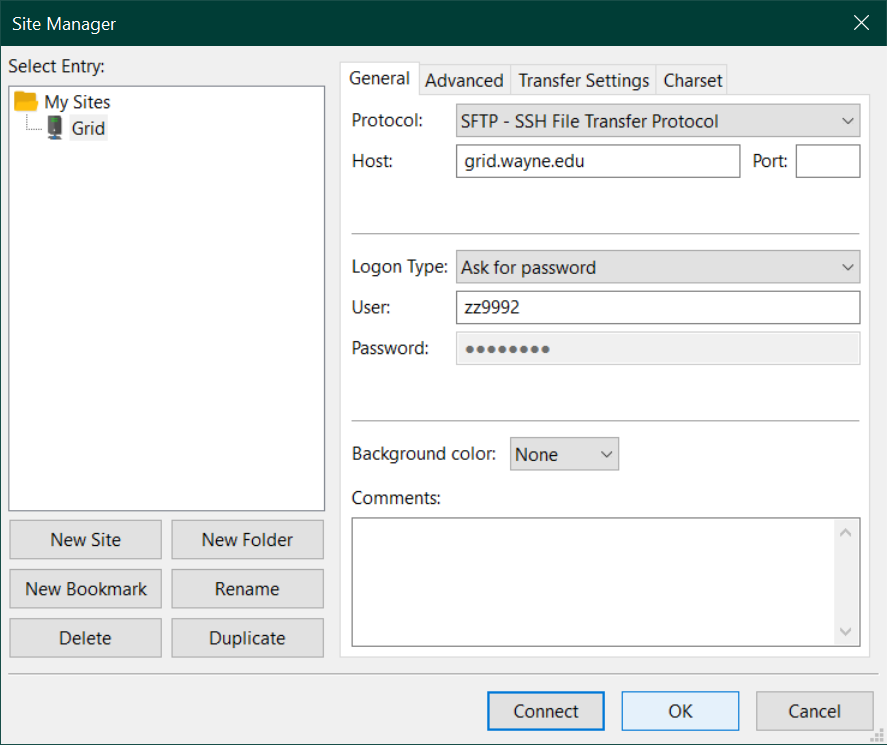 11. It can now be accessed for future use by simply going to 'File', 'Site Manager' and then selecting 'Grid' and clicking 'Connect'.