Using Clearspan Anywhere
Share & Print
Clearspan Anywhere allows you to send office calls to your mobile phone, mask your cell phone number as your office phone number, and access voicemails left in your office mailbox.
Follow the steps below to set up Clearspan Anywhere.
1. Login at pub.hvs.att.com/Login with your Wayne State AccessID email address (e.g., xy1234@wayne.edu) and your VoIP Portal password.
2. On the left Navigation bar, under Options, select Call Control.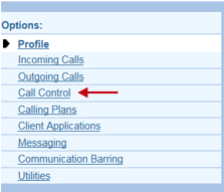 3. Under Advanced, select Clearspan Anywhere.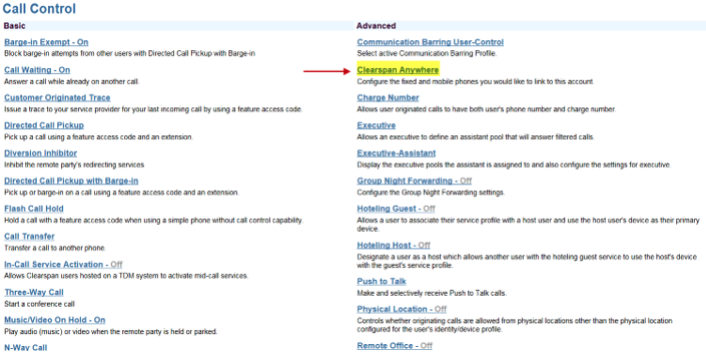 4. Click Add, then enter the phone number to forward your office phone to.

5. Enter your full, 10-digit phone number and description.
6. Verify Enable this Location is checked.
7. Click OK.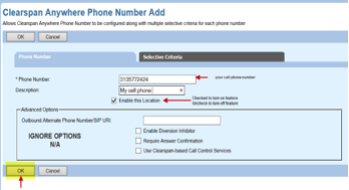 8. Click Apply and then click OK.

9. Number is now configured, test to confirm.
10. To turn this feature off, return to settings and deselect Enable this Location in step 6.
Dial in from a remote location and display your office number
Your remote phone number must be pre-registered in the VOIP portal (Clearspan Anywhere) to use this feature. Instructions to do this are above.
Authentication required (2 credentials):
1. Dial into the Clearspan Anywhere Portal (313-577-4100) from your registered phone number.
2. Enter your voicemail passcode using your phone's keypad, press #.
3. You will hear a dial tone.
4. Dial the number you wish to reach.
5. Your desk phone Caller ID will display to the caller.