How do I change the password I use for Academica, Canvas, and Wayne Connect email?
Share & Print
Follow the steps below to change your password for Academica, Canvas and Wayne Connect.
1. Log in to Academica.
2. Click the Settings/Logout icon

in the upper-right corner and then click Account Management.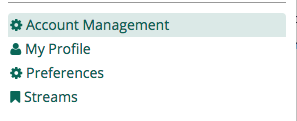 3. Click the Change Your Password link on the Account Management screen.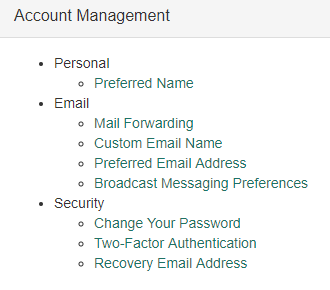 4. Fill in the boxes as follows:
Your current password:

Type the password you now use.

Choose a new password:

Type the new password.

Verify new password:

Type the new password again.
5. Click OK.
Note: You may use a recovery email address to regain access to your WSU account at any time.