How do I provide feedback on Academica?
Share & Print
Follow the steps below to provide feedback to the Academica development team directly within the portal. Skip to step four if you are already subscribed to the Feedback stream.
1. Log in to Academica and click Browse Public Streams in the bottom of your Subscribe Streams box in the right-hand column.

2. Click the stream Feedback (streams are listed in alphabetical order).
3. Click both Join and Follow so you may both write to the stream and see the posts on your homepage. If you don't see these buttons, you may have joined Academica when we were automatically subscribing users to this stream.

4. To get here in the future, click Feedback in your list of Subscribed Streams on the right-hand side of the Academica homepage.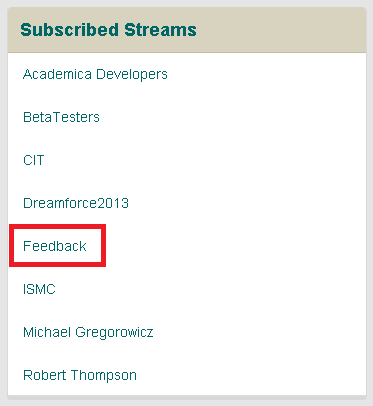 5. To leave feedback, create a post on the Feedback stream. Click Post in the upper right corner of the stream page. Make sure you choose to publish your post on the Feedback stream.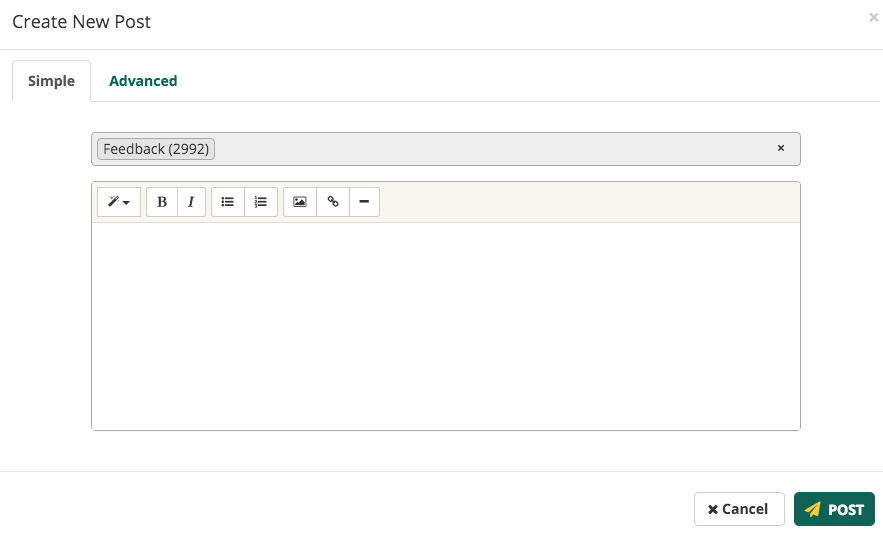 6. Your post will appear at the top of the Feedback stream. You can browse the posts below and comment on any post that interests you. If someone comments on your post, you'll receive a notification.
NOTE: Learn more about creating Academica posts on the C&IT Knowledge Base.