How do I use streams on Academica?
Share & Print
Streams are the very core of Academica. Streams are how you learn what others are talking about and how you collaborate with your fellow Warriors. You can follow Streams based on classes, groups, interests, resources and more.
Finding streams
If you know the name of a stream or at least a related keyword, use the Search field within the navigation bar at the top of the Academica homepage to find streams. For example: If you search "math," any stream that
has "math," in the title will appear under the streams header on the search results page. Click the name of any stream to visit it. If it is public, you will see all of the posts on that stream.
To explore more steams, click Browse Public Streams under the Subscribed Streams header on the bottom left side of the Academica homepage or visit the stream directory.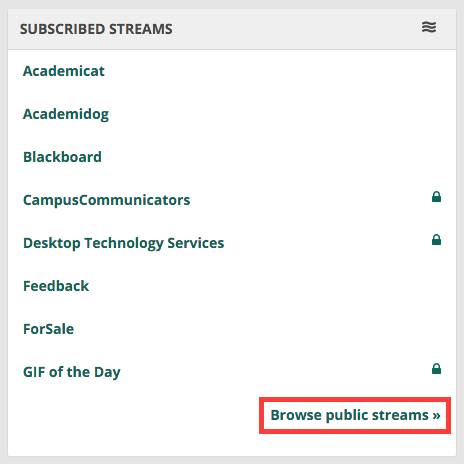 Following streams
There are two different types of streams: public and moderated. Public streams are open to everyone at WSU. Anyone may subscribe to a public stream and anyone may submit a post to a public stream.
To subscribe to a public stream, go to the stream's page and click the Membership dropdown located in the top left corner of the stream page. When the menu drops down, use your cursor to select and click on Become a Member to subscribe. Once you subscribe to a public stream, it will automatically begin to show up on your Academica homepage feed.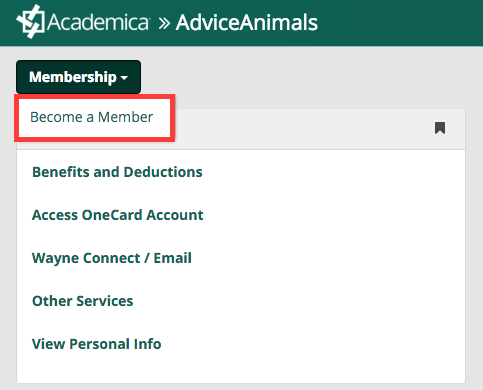 To subscribe to a moderated stream, you must Request to become a member. To do this, search for the stream and then use your cursor to click on the name. Once you click on the link of a moderated stream, you will be taken to an Application Page. There you will see information about that stream as well as a Stream Access Form. To subscribe, check the box beside "I'd like to become a member of this stream" within the access form and click Apply.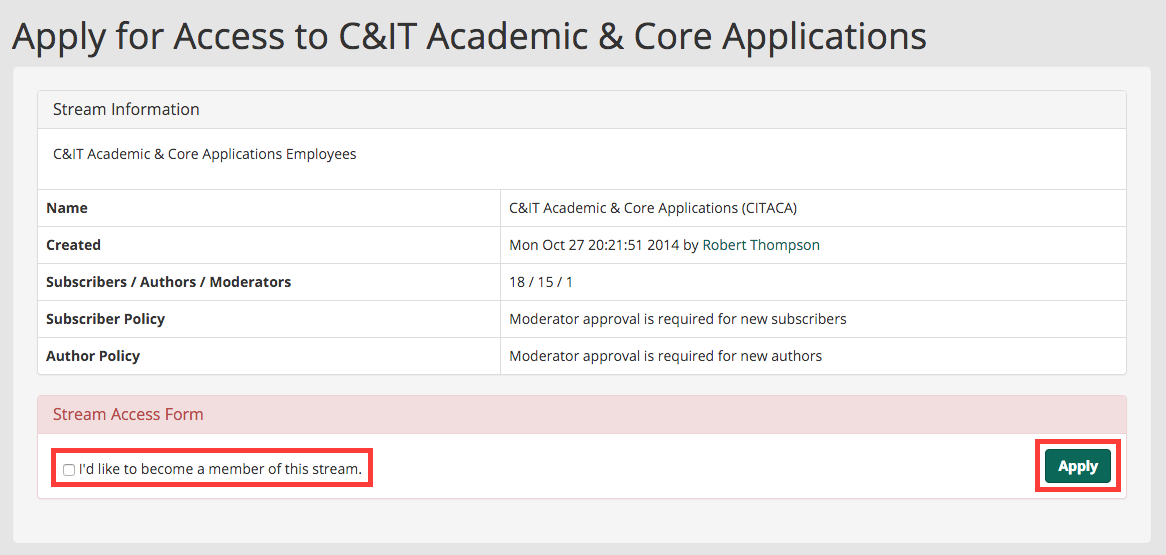 You may also follow the personal streams of other users (staff, faculty, students, applicants and retirees). To do this, go to a user's personal profile and click Follow underneath their profile photo.

NOTE: Learn how to post to streams on the C&IT Knowledge Base.