HPC Grid Tutorial: How to Setup PuTTY for the Grid
Share & Print
Follow these steps to setup PuTTY software and connect to the Wayne State Grid with your AccessID.
Watch the video tutorial here.
1. Download PuTTY from here. Under 'Alternative binary files' click the appropriate version of putty.exe. The 32-bit version will run on all processors and all versions of Windows that PuTTY supports. The 64-bit version requires a 64-bit processor and 64-bit edition of Windows, both of which are likely true of any recent Windows PC.

2. Run PuTTY on your desktop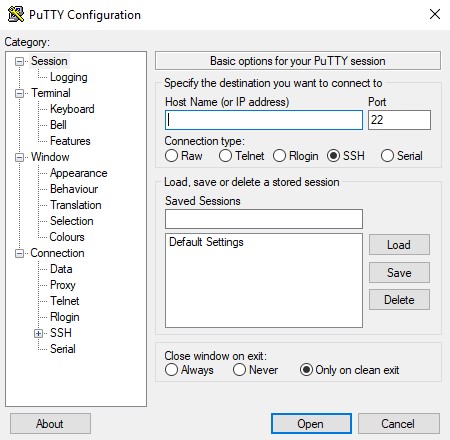 3. Enter 'grid.wayne.edu' as 'Host Name'
Select 'SSH' for 'Connect type:'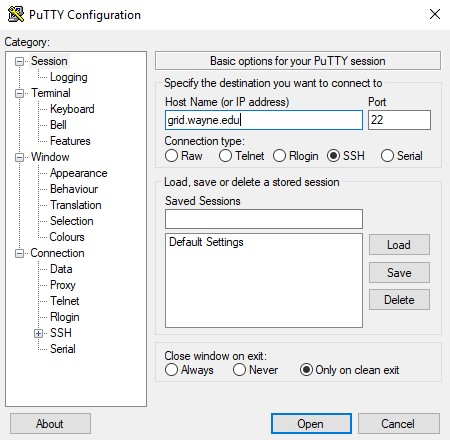 4. Enter 'Grid' under 'Saved Sessions' and click 'Save'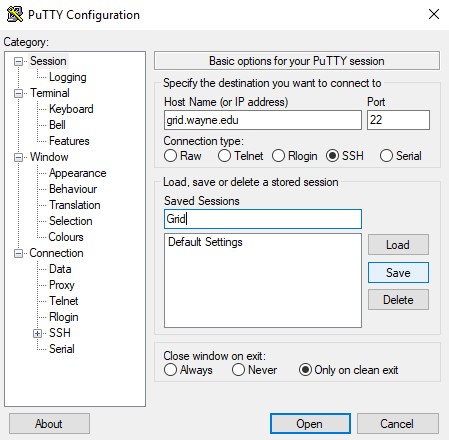 5. Click the 'Open' button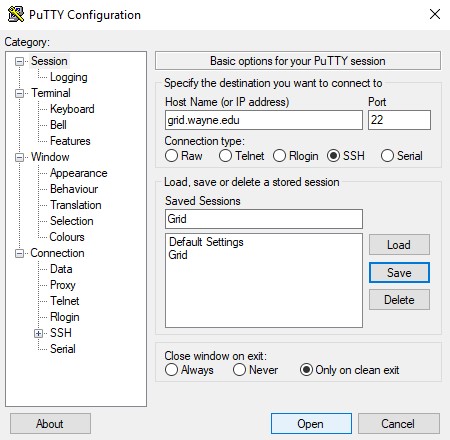 6. Enter your WSU AccessID for 'login as'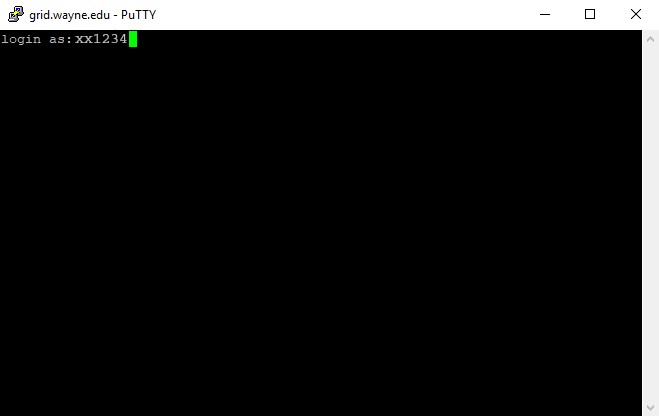 7. Enter your WSU AccessID password for 'Password:'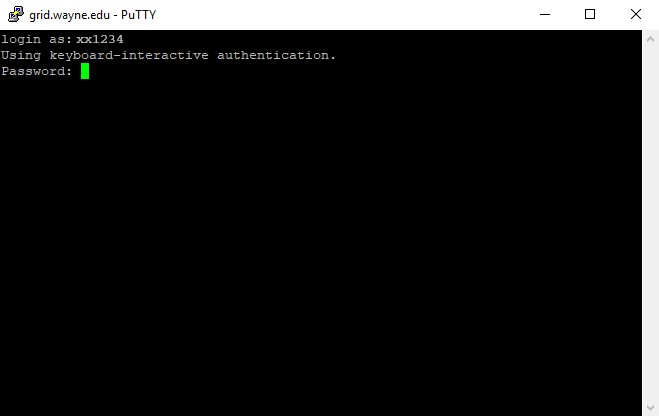 8. You are now logged in on the Grid.