HPC Grid Tutorial: How to Connect to the Grid OnDemand
Share & Print
Follow these steps to connect to Grid OnDemand.
1. In order to connect to Grid OnDemand you must use the Wayne State University (WSU) Virtual Private Network (VPN). If you already have it configured, connect to the WSU VPN and proceed step two. If not, follow the link to the tutorial here to download and setup PaloAlto GlobalProtect to connect to it.
Note: If you have a desktop with a static IP, you can request to have it whitelisted by emailing us at hpc@wayne.edu.
2. Open a browser window for Chrome or Firefox. OnDemand is only supported through these browsers. Go to: https://ondemand.grid.wayne.edu/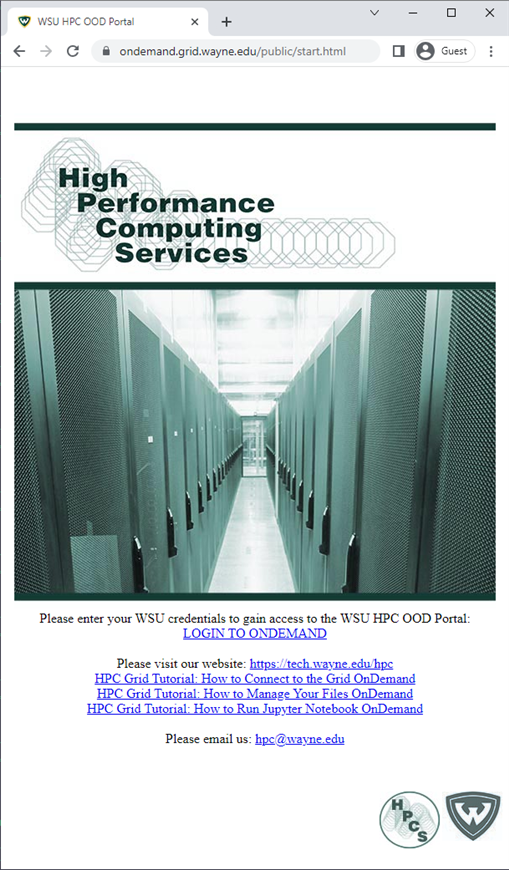 3. On the homepage click Login to OnDemand.

You will be prompted with a login window.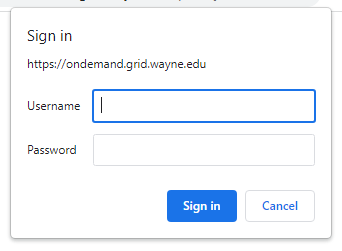 Enter your AccessID and password. Click Sign In.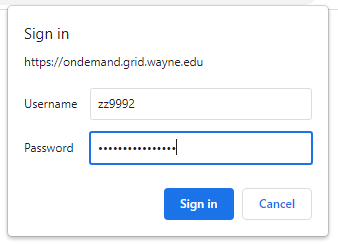 4. You should now be logged on and on the OnDemand dashboard.

You can download, upload and edit files.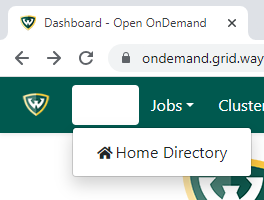 View active jobs, and compose and submit jobs.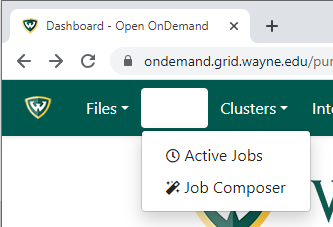 Open a shell of the Grid.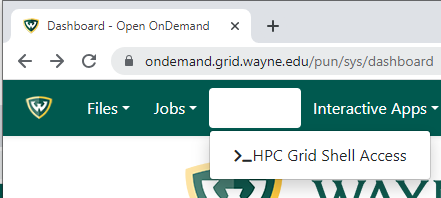 Run interactive applications such as ANSYS Workbench, MATLAB, Jupyter Notebook, and RStudio Server.