How do I install Clearspan Mobile on my phone?
Share & Print
Clearspan Mobile allows you to make and receive phone calls from your office line while you are working remotely, hiding your personal phone number from customers or clients. Follow the steps below to install and setup the app on your Android or iOS device.
1. Request a license from our voice services team at csm.wayne.edu/links/createincident.php?service=Telephones&category=Telephone&subcategory=Clearspan%20Request.
2. Once you receive the confirmation email, install the app for your device.
3. Open the app and enter the following information: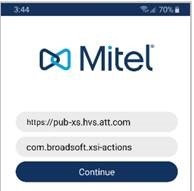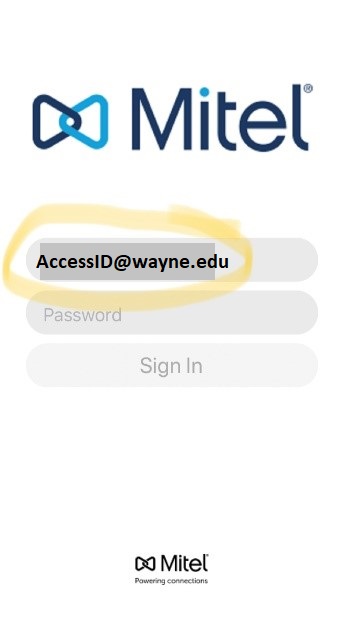 4. From there, you can use the app to make and receive phone calls to your Wayne State office phone number. View the guides below to learn how to navigate the apps:
5. This is what a phone call from the Clearspan Mobile app will look like.