How do I send a Qualtrics email to a large audience?
Share & Print
There are two ways to send surveys in the Qualtrics platform. You may send surveys via a contact list in Qualtrics or by sending an anonymous link to a LISTSERV list in your Wayne Connect email.
Contact list:

Contact lists were called Panels in the previous version of Qualtrics, and they work the same way. You may create a contact list by manually entering contact info or importing a file.

Link:

You may also distribute a survey by copying and pasting an anonymous link and sending it via email. This way, you may utilize any LISTSERV lists you have access to in your Wayne Connect email.

Open the survey you wish to distribute and click

Distributions

.

In the sidebar, click

Anonymous Link

and then copy the link to the right. You may customize the link if desired. Paste the link in an email and send it to your desired audience.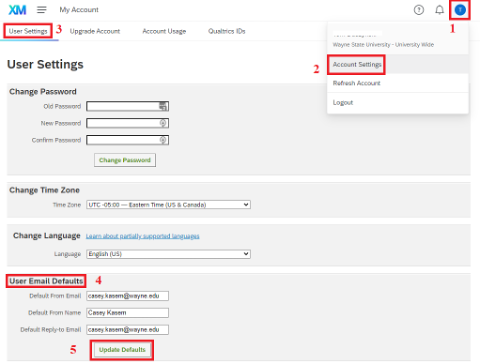 How to send to large audiences
If you have a large panel or contact list in Qualtrics, you may get an error message that you are sending to an audience that is too large. This error message is in place to protect Qualtrics users from spam. If you need to send more than 10,000 survey invitations over a one week time span, send an email to Wayne State University's Qualtrics administrator, Jeanne Purrenhage. She will forward your request to Qualtrics, who will determine whether the limit can be raised.
Please have the following information available:
The number of people in your target audience

The schedule for sending the email invitations and reminders

The respondent base for these messages (students, alumni, subgroups of the general population, etc.)