How can I protect my computer with antivirus software?
Share & Print
One of the most important ways you can protect your personal computer (PC) is to download antivirus software and run regular scans. While no antivirus is 100 percent foolproof, there are now many free and often operating system-integrated products that help protect your machine from viruses and malware when paired with safe computing practices.
It is strongly recommended that you download and install one of the following antivirus products. Only download and enable one antivirus product; uninstall any and all other antivirus software installed on your computer to ensure optimal protection and performance.
Windows Defender and Microsoft Security Essentials
Windows Defender is built into the latest versions of Windows and helps guard your PC against viruses and other malware.
Windows Defender is available for Windows 7, 8, 8.1, RT and 10. In Windows 7, Defender only provides protection against spyware. In all other compatible versions, Defender provides full malware protection. Malware consists of
viruses, spyware and other potentially unwanted software.
For a PC running an older version of Windows 7 or Vista, you may download Microsoft Security Essentials.
Follow the steps below to enable Windows Defender, run a scan and schedule future scans.
Windows 8, 8.1, RT and 10
1. Double check that any and all other antivirus software is removed.
2. Click the Windows button on your screen or click the Windows key on your keyboard.

3. Click Settings.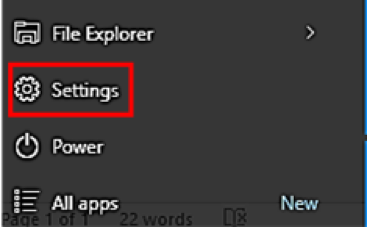 4. Left click Update and Security.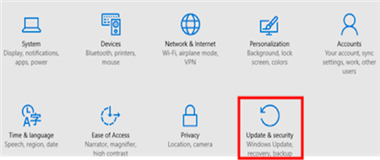 5. Left click Windows Defender.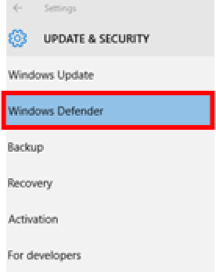 6. Verify Real-Time protection and Cloud-based protection are set to On.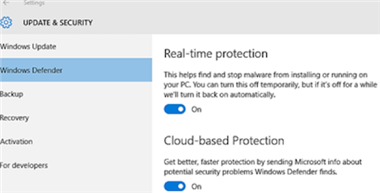 7. Run a scan.
Click your

Windows key

and search for

Windows Defender

.



Choose your

Scan Options

and click

Scan Now

.


Your PC will now be scanned.


8. Find more information provided by Microsoft Support at support.microsoft.com.
Windows 7
1. Follow the information provided by Microsoft Support at support.microsoft.com.
2. Download Windows 7 Security Essentials.
Sophos Home for Mac OS X 10.8 or higher
Sophos Home will remove malware, viruses, ransomware and malicious apps and programs. It goes far beyond signature-based prevention of known malware.
Follow the steps below to create an account, download and install Sophos Home, and enable security scanning on your computer.
1. Open Safari and go to home.sophos.com.
2. Fill out the Create Account form with your full name and Wayne Connect email.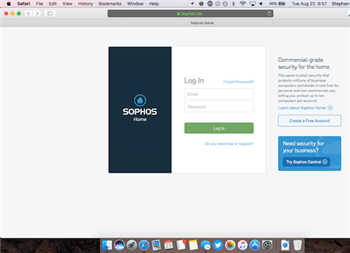 3. A confirmation email will be sent to you. Open the email and click the verification link to proceed.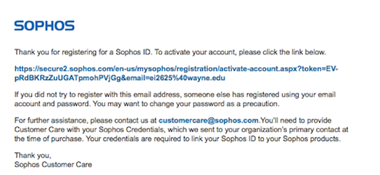 4. You may now log in at home.sophos.com with your new account.
5. Log in and click the green install button to download the .zip file that contains the Sophos installer application.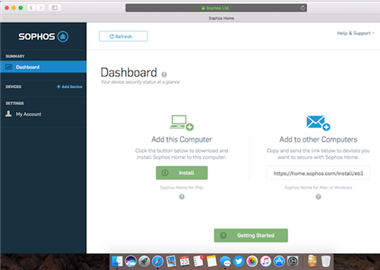 6. Click the .zip file to extract its content.


7. Open the folder Sophosinstall.
8. Double click the Sophos Installs application. You may get a prompt from macOS 's GateKeeper asking if you want to open the application. Click Open.

9. The installation helper window will appear. Read the introduction message and click Continue.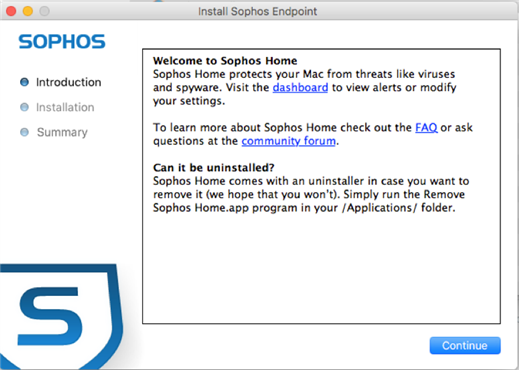 10. You will be prompted for your Mac's administrator password. Type in your password and click OK. Installation will begin.
If you receive an

error message

during installation, close out of the install window. Open the Sophosinstall folder and move both the Sophos Installer and Sophos Installer Components to the Applications folder. Once they are both moved, repeat steps 7-9.
11. The application will open after installation by default. You may access it anytime from finding the Sophos Home Launchpad, opening Finder and navigating to the Sophos Home app in the Applications Folder, or by clicking on the Sophos icon in your top menu bar.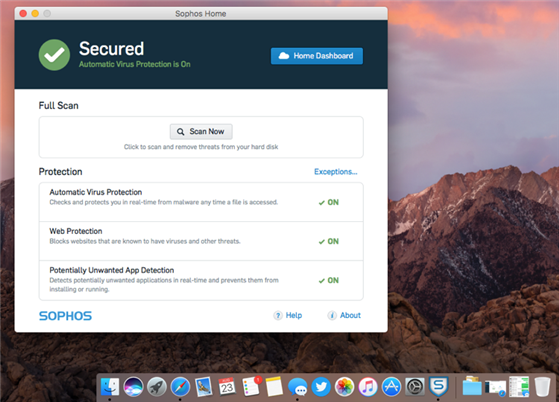 12. After installation, you may move the Sophos Installer and Sophos Installer Components folder to the Trash.