How do I use the Remember Me function in Duo?
Share & Print
The Remember Me function in Duo allows you to authorize a trusted device, such as your personal laptop, for 7 days. To add your device as trusted, click the Remember Me for 7 days box on the Duo log-in screen: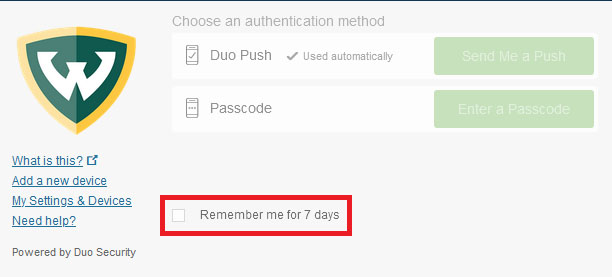 After your first authentication, you will not need to accept another Duo prompt for

7 days

as long as you access it from the same computer and web browser.

If you login from a different device, you'll need to complete the Duo prompt sequence.

The Remember Me option only appears when accessing personal data within Academica.

GlobalProtect VPN and Banner Admin Pages are also Duo-protected, however these services do

not

have the Remember Me option.